AEROLUX bioclimatic pergola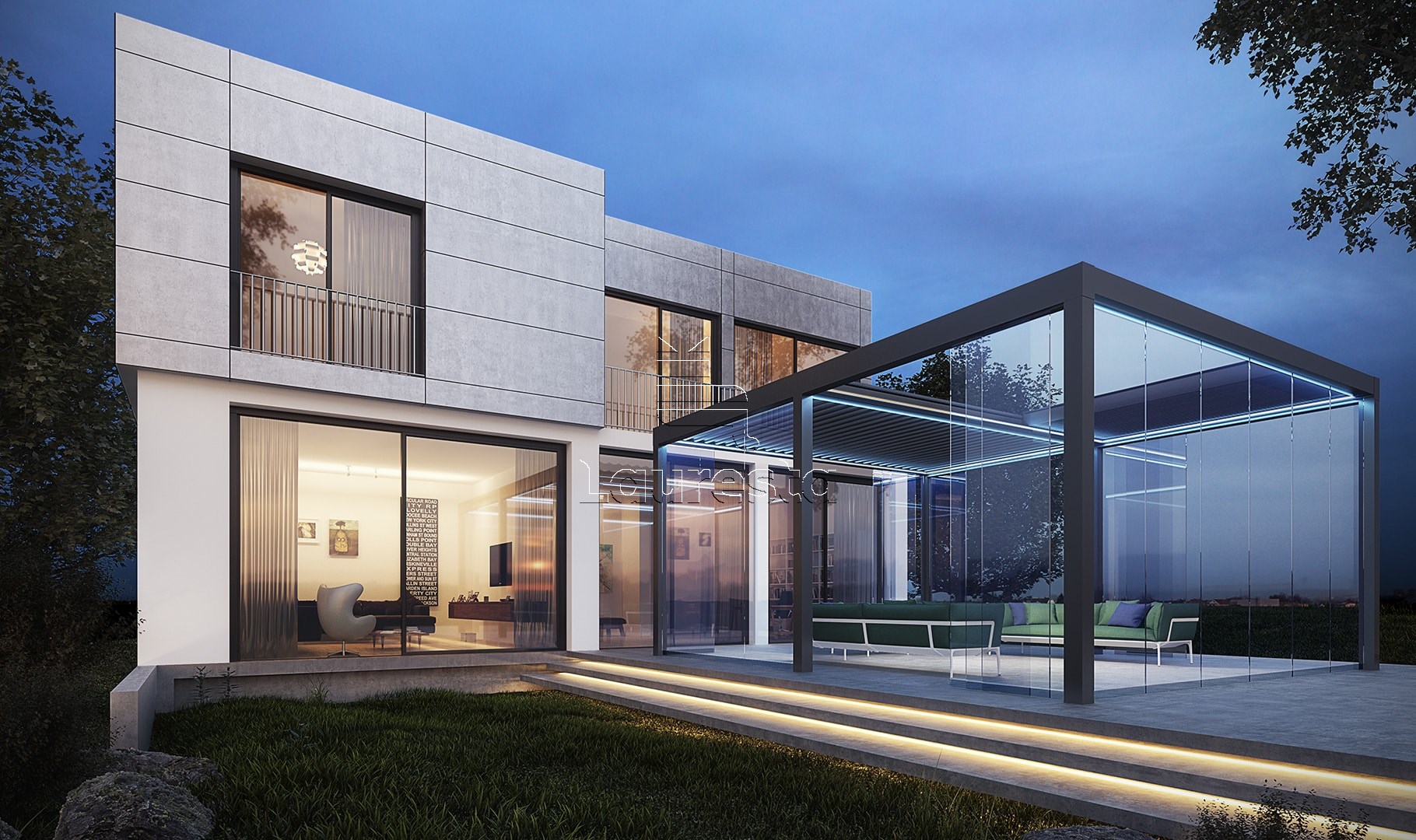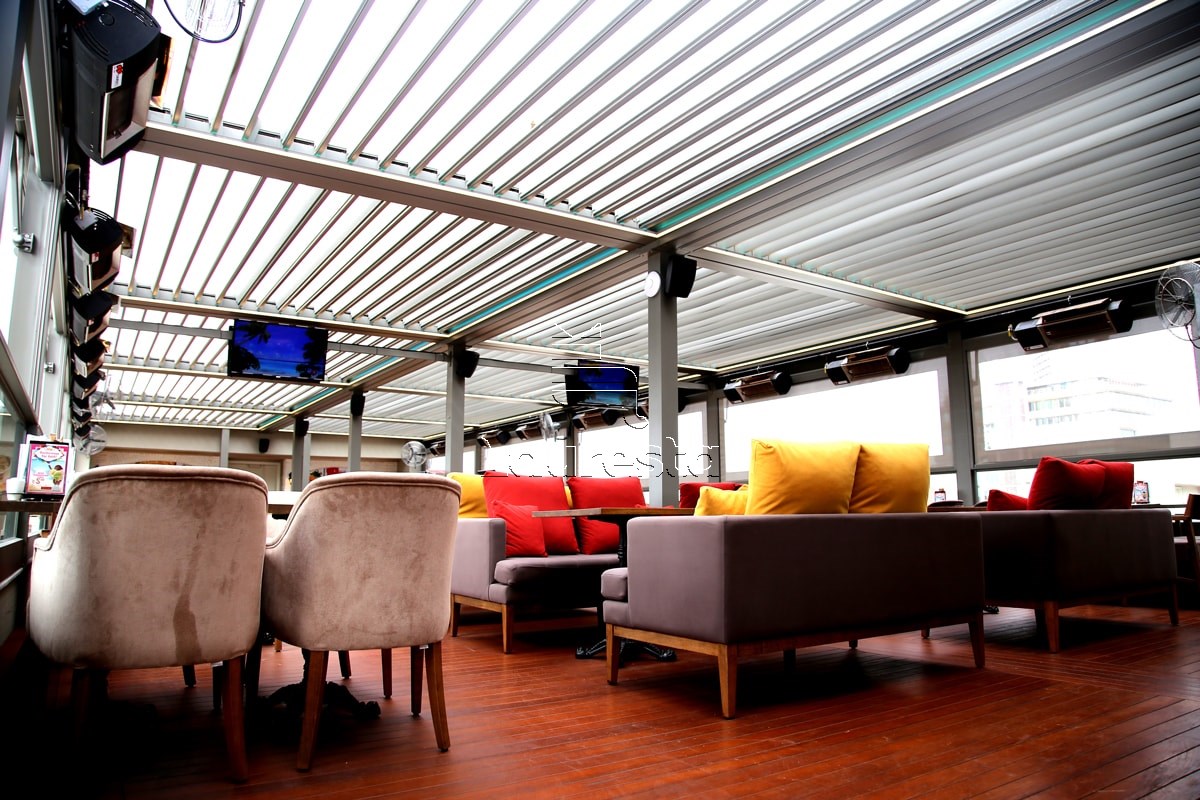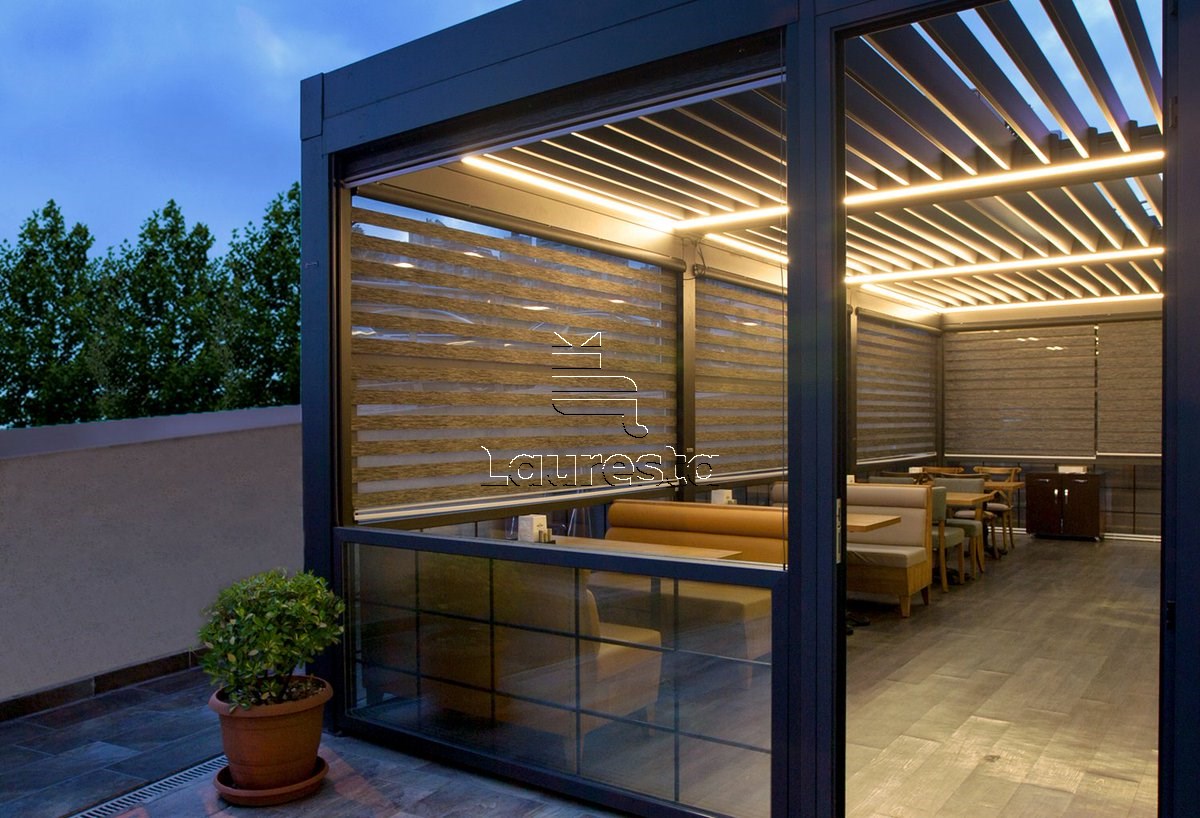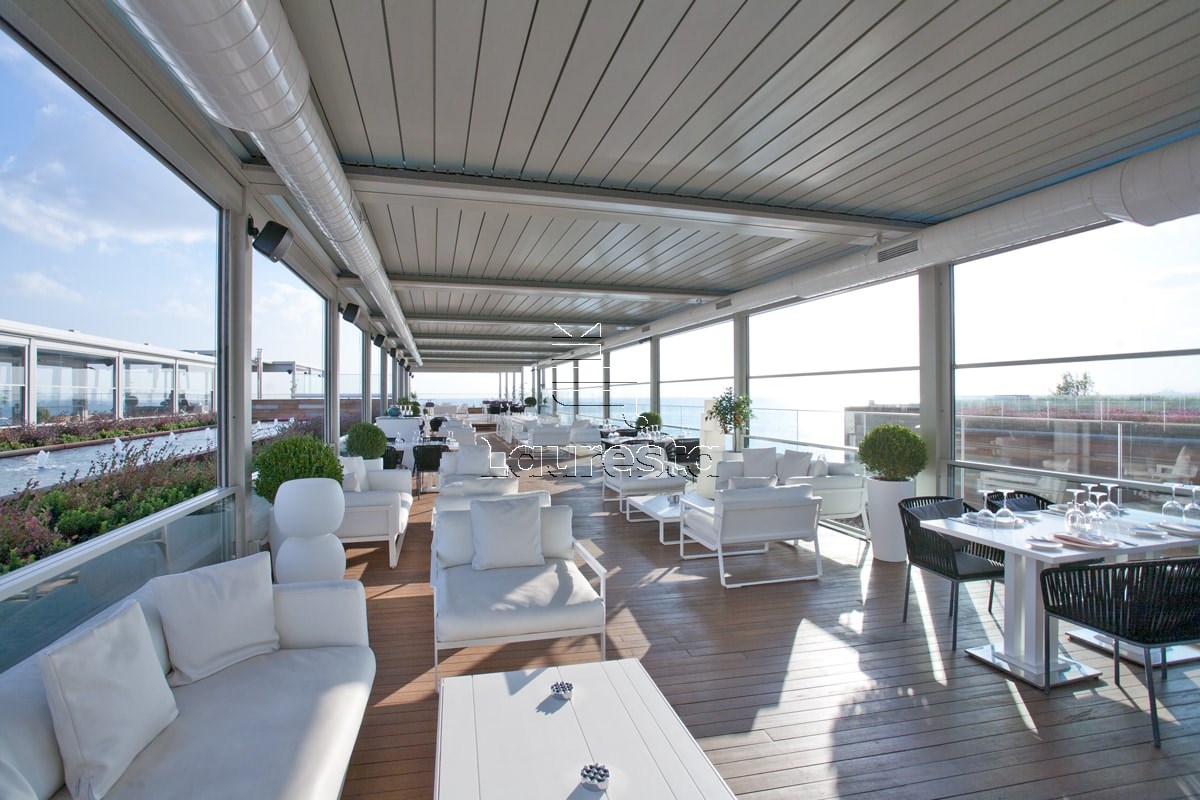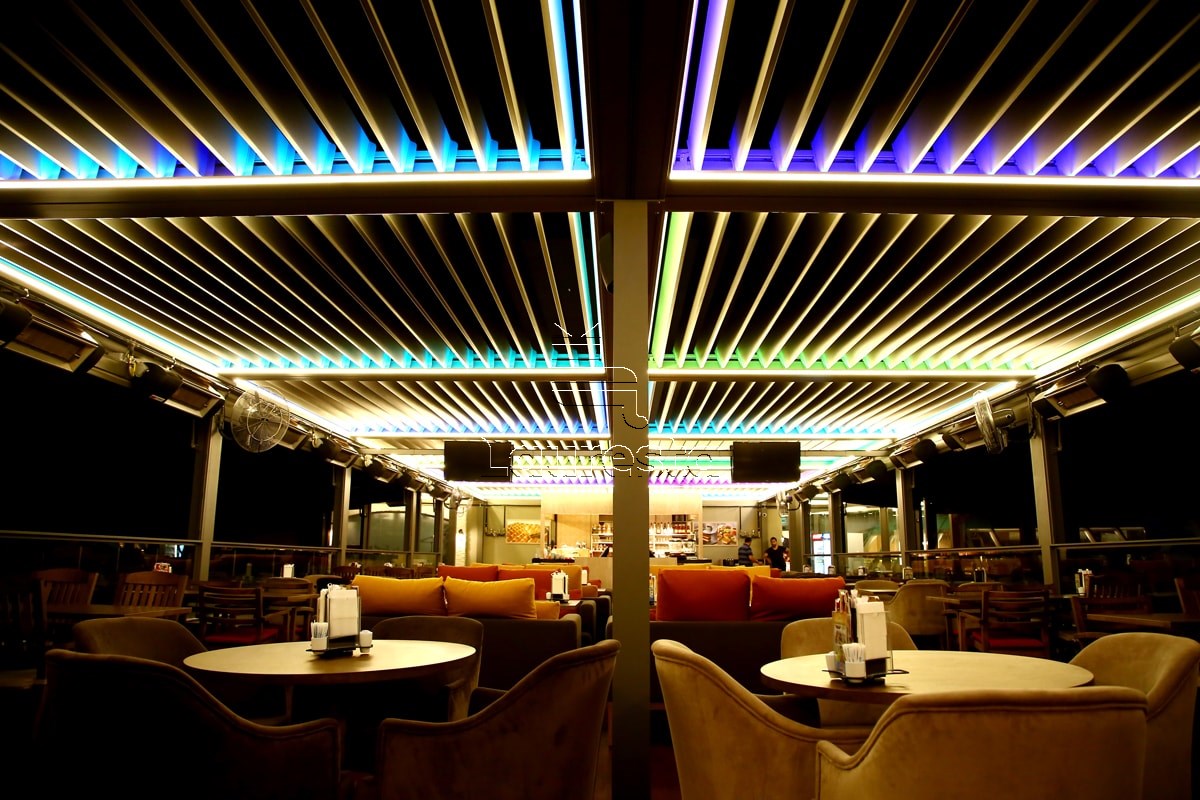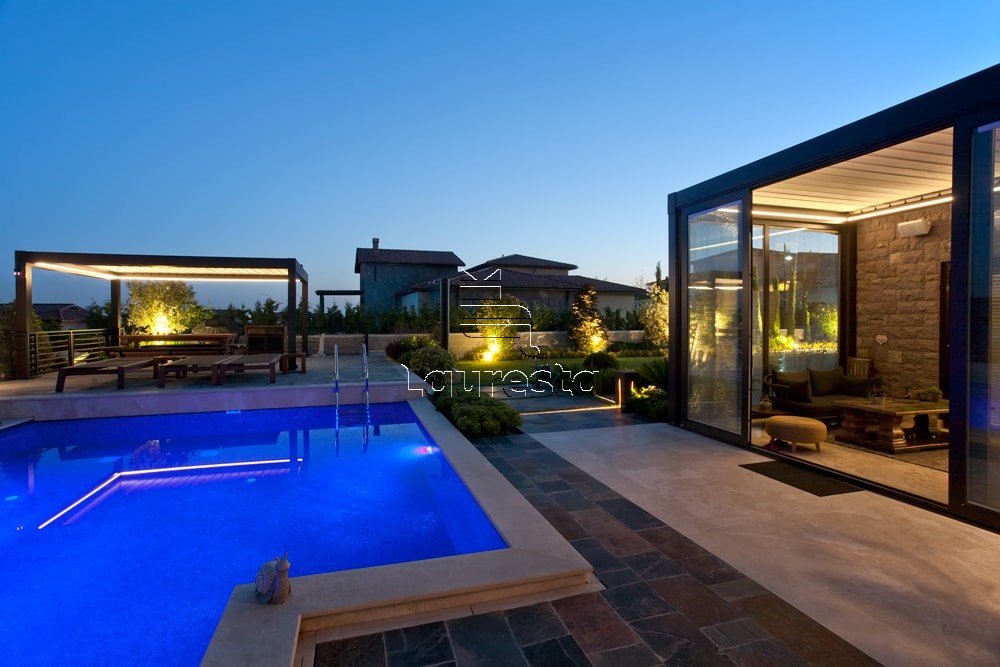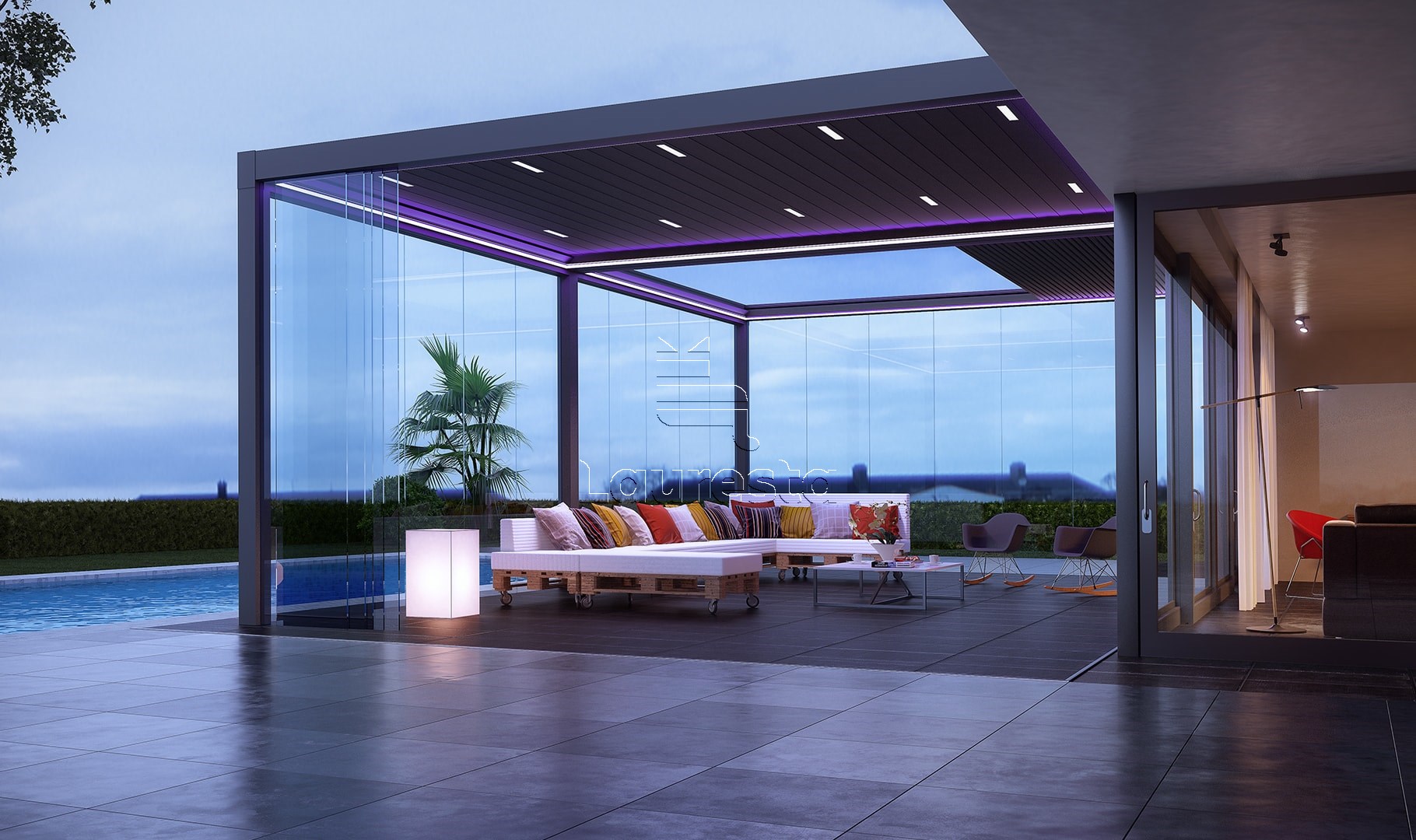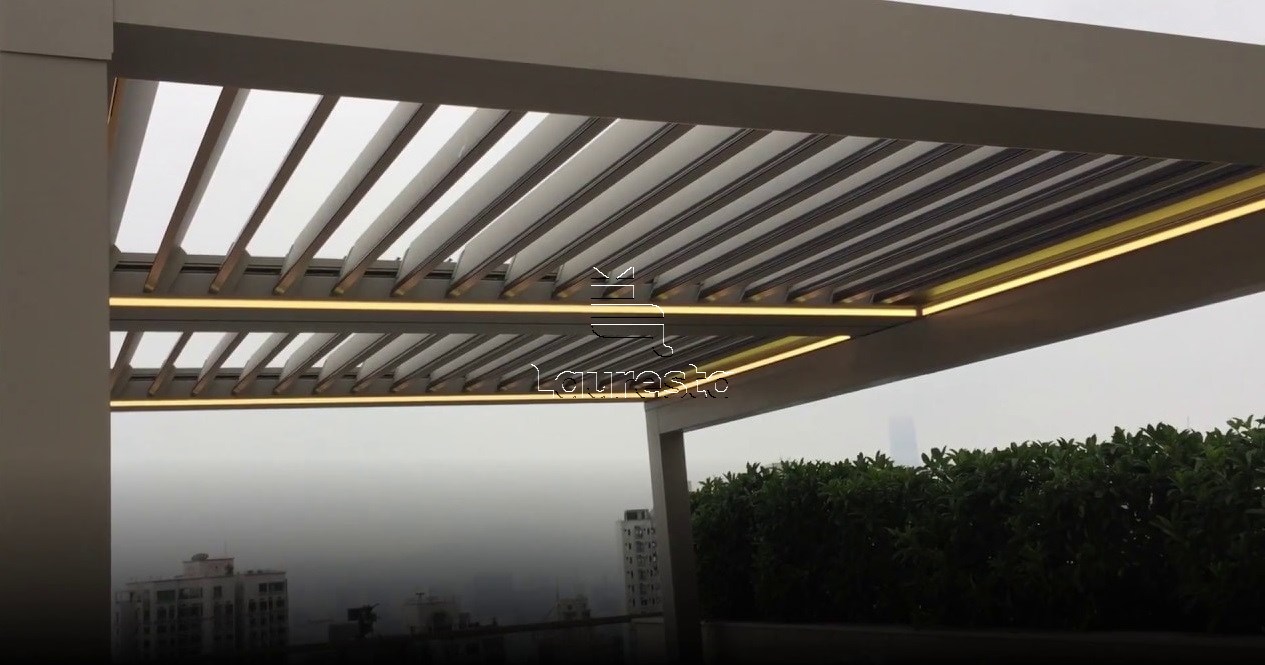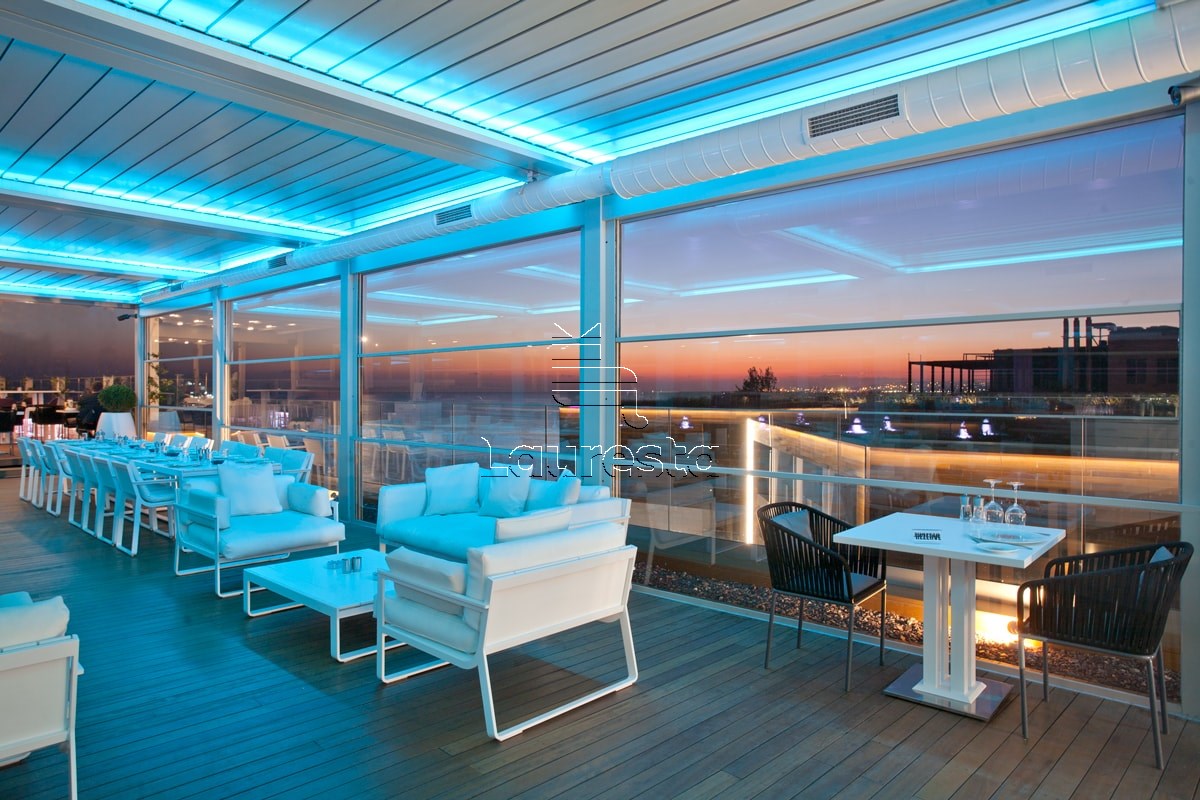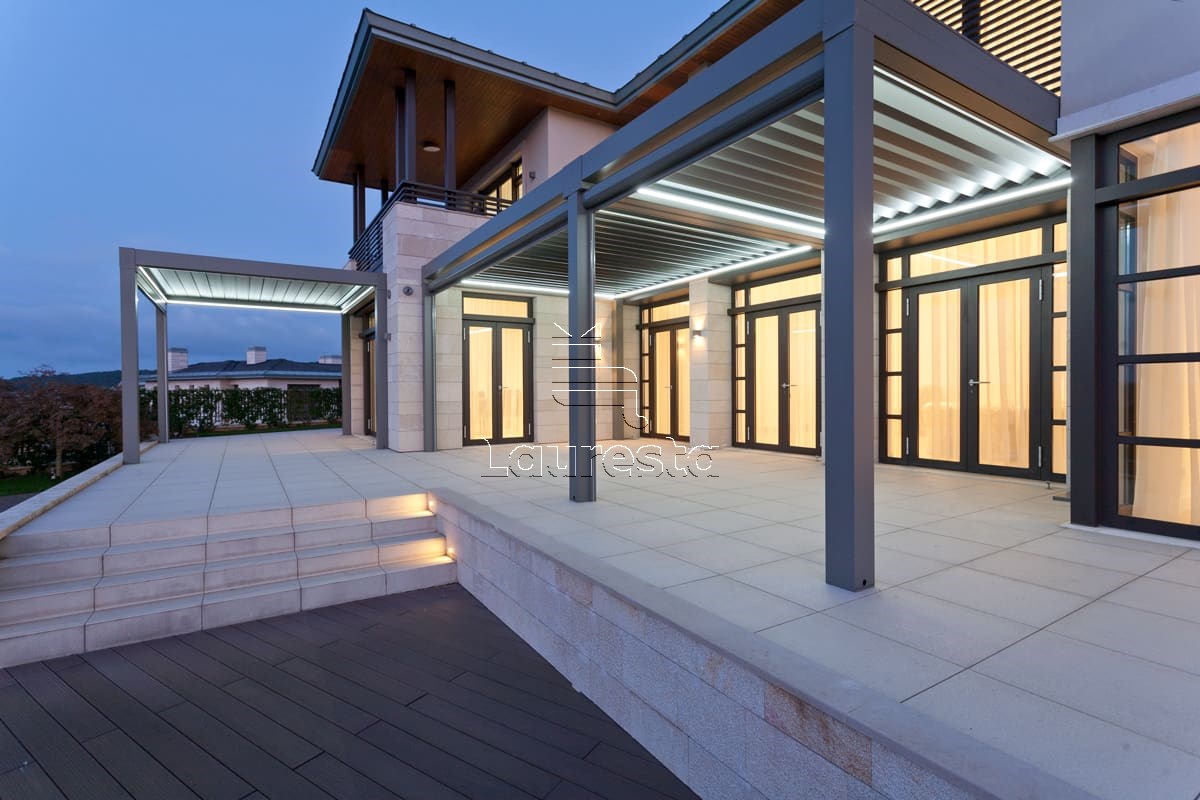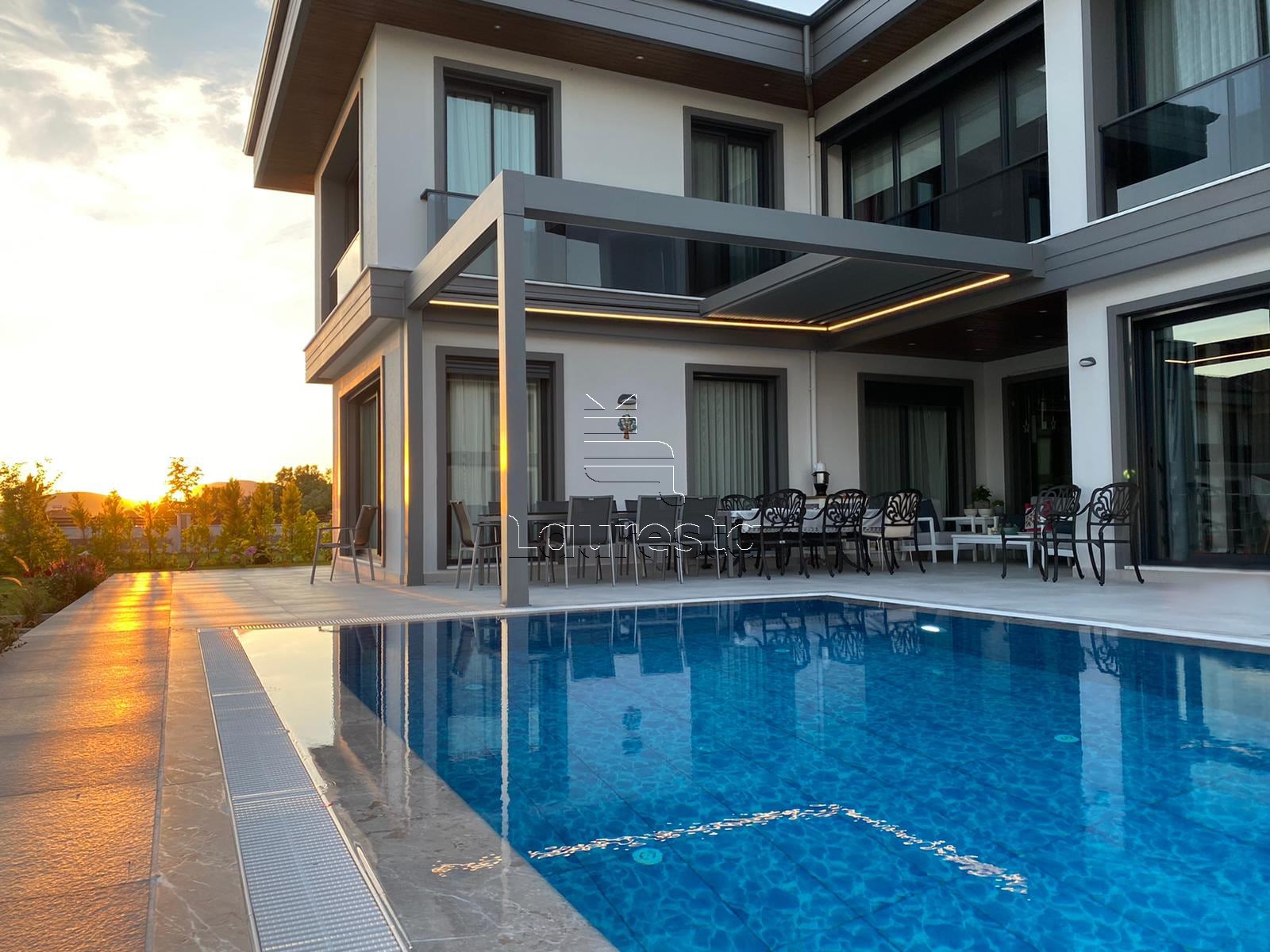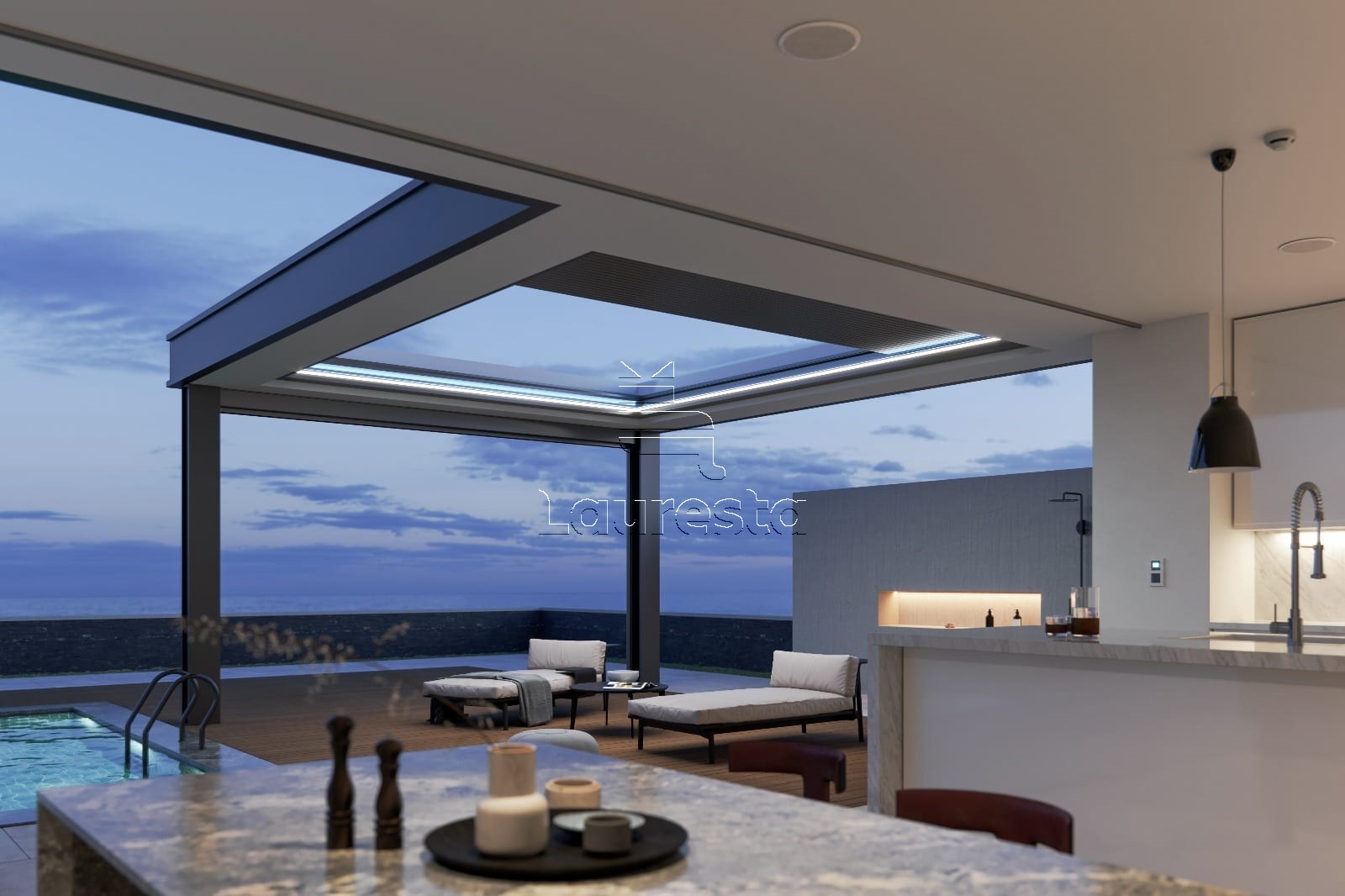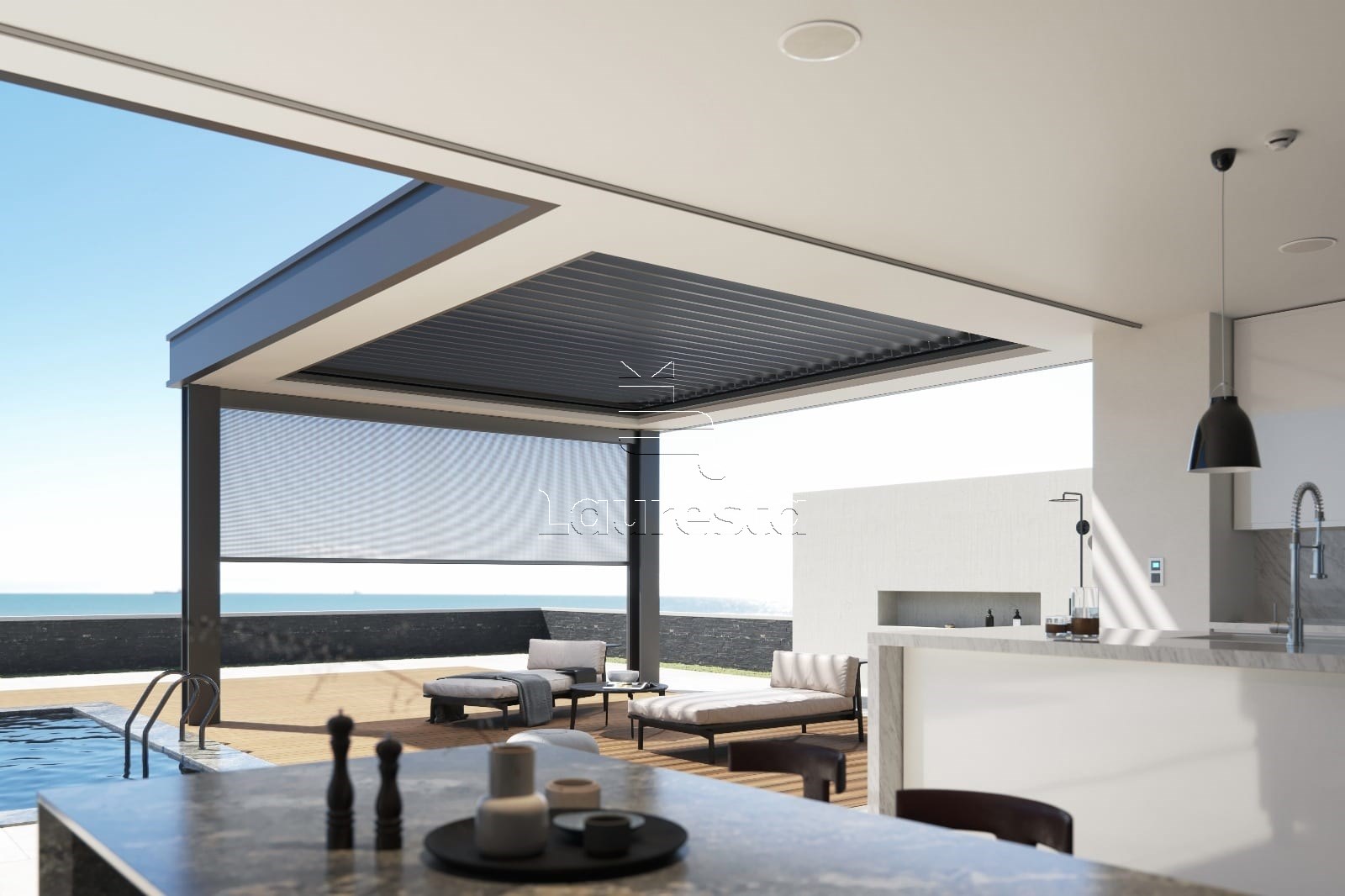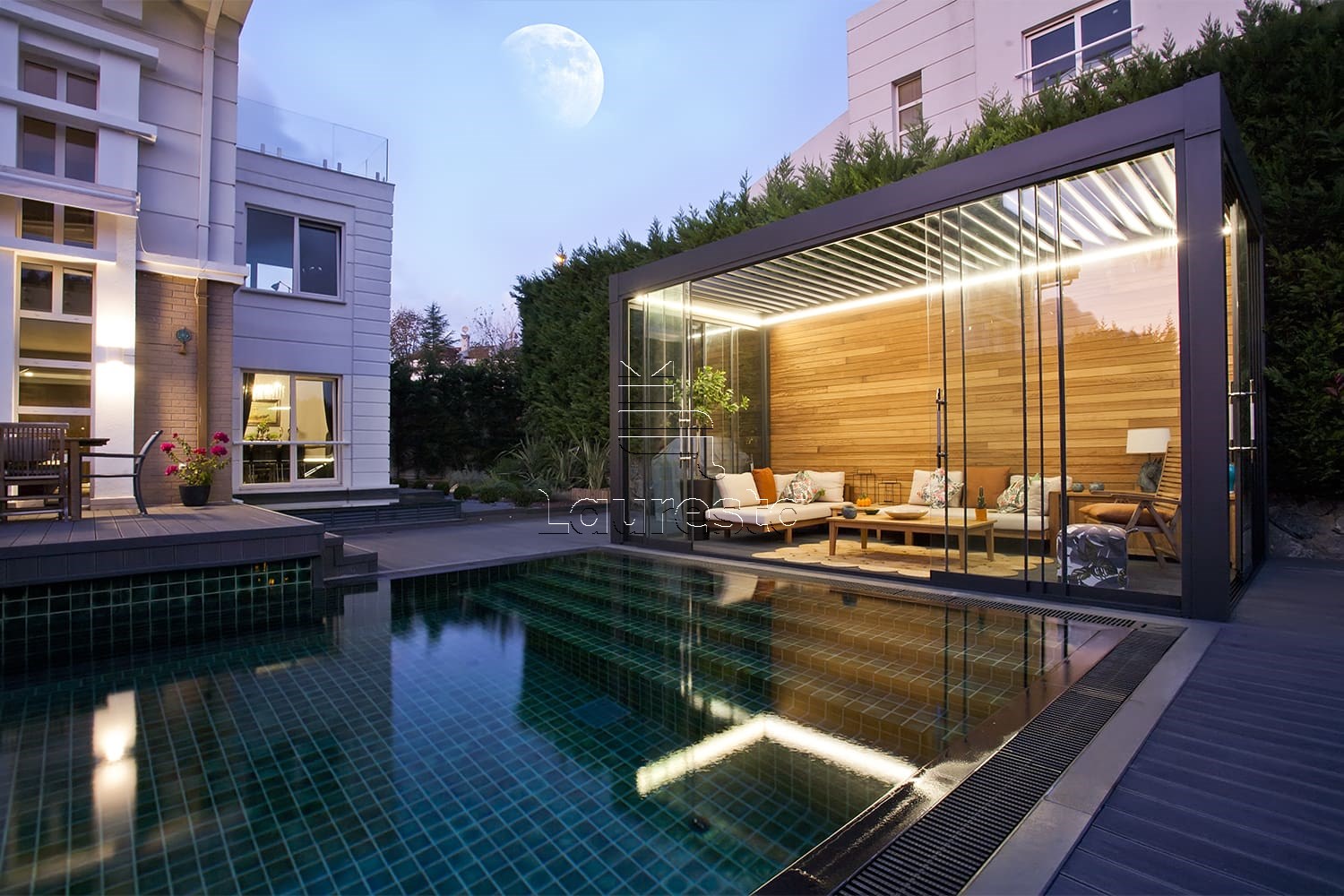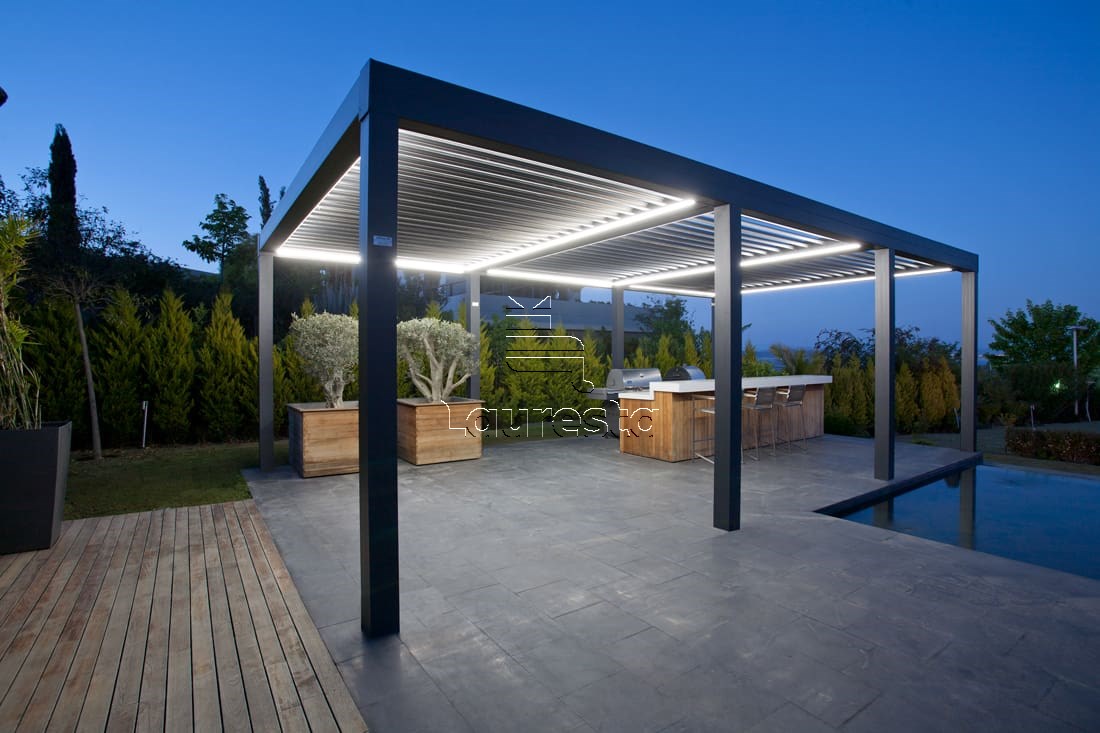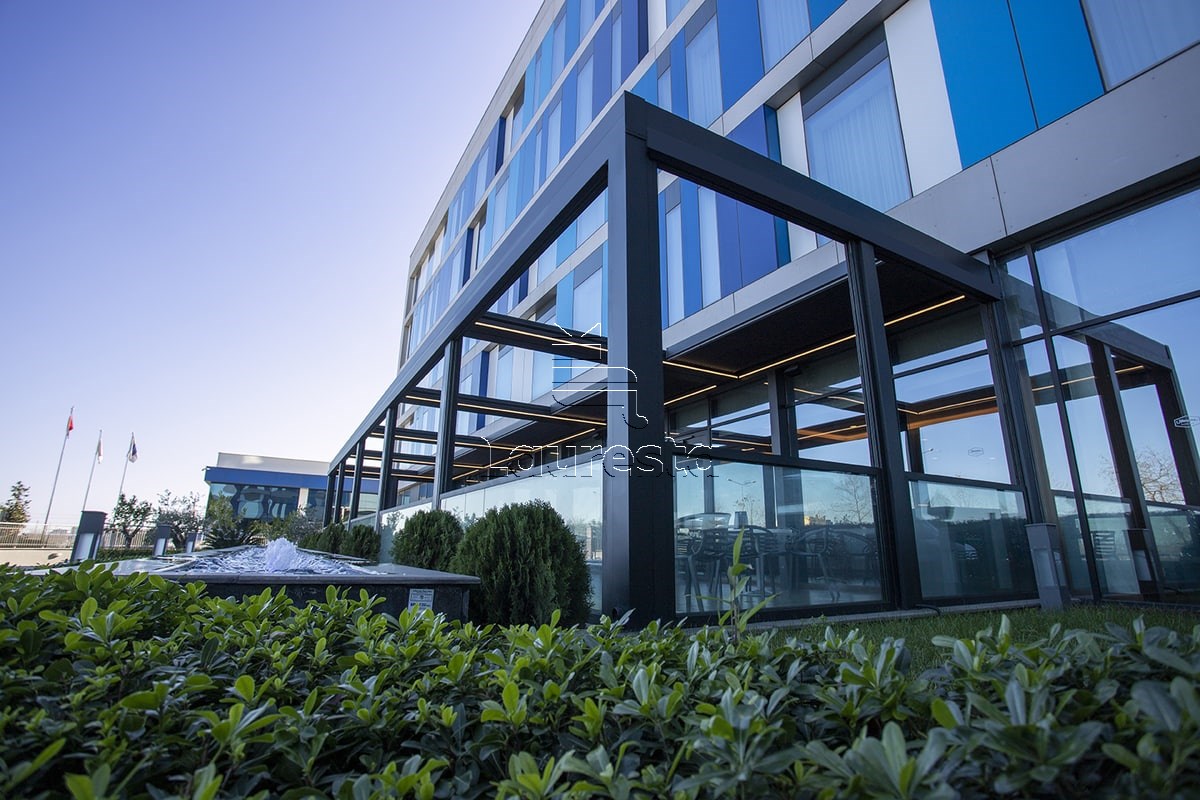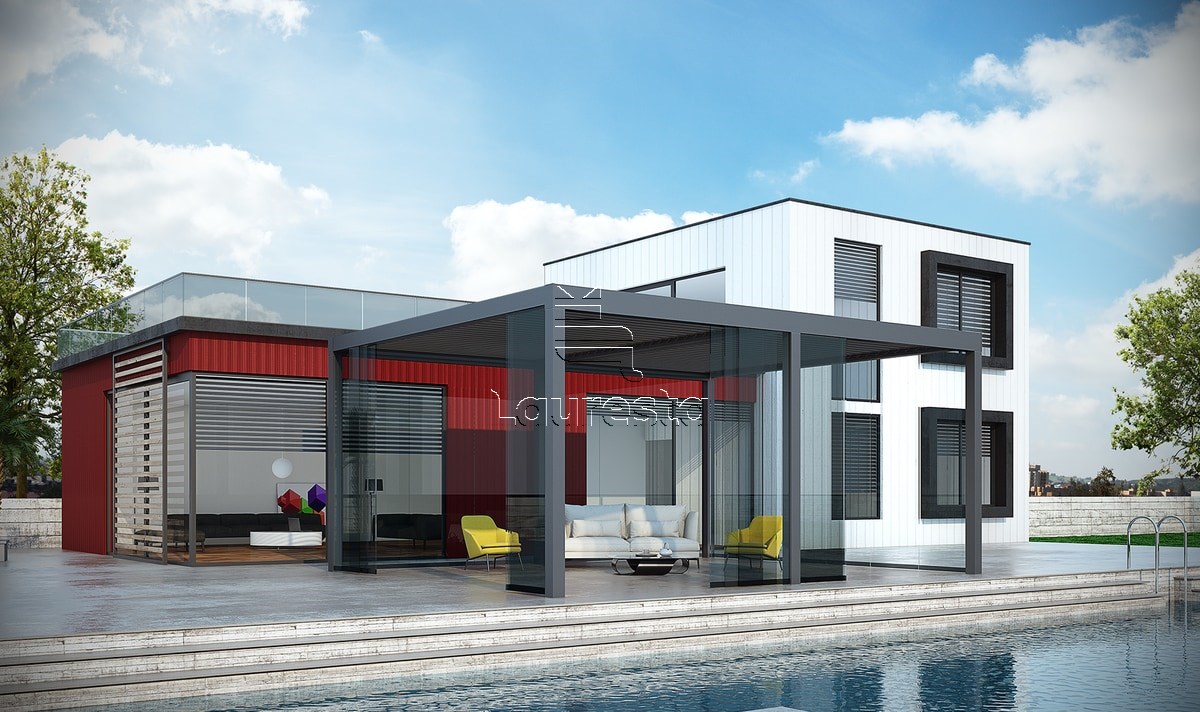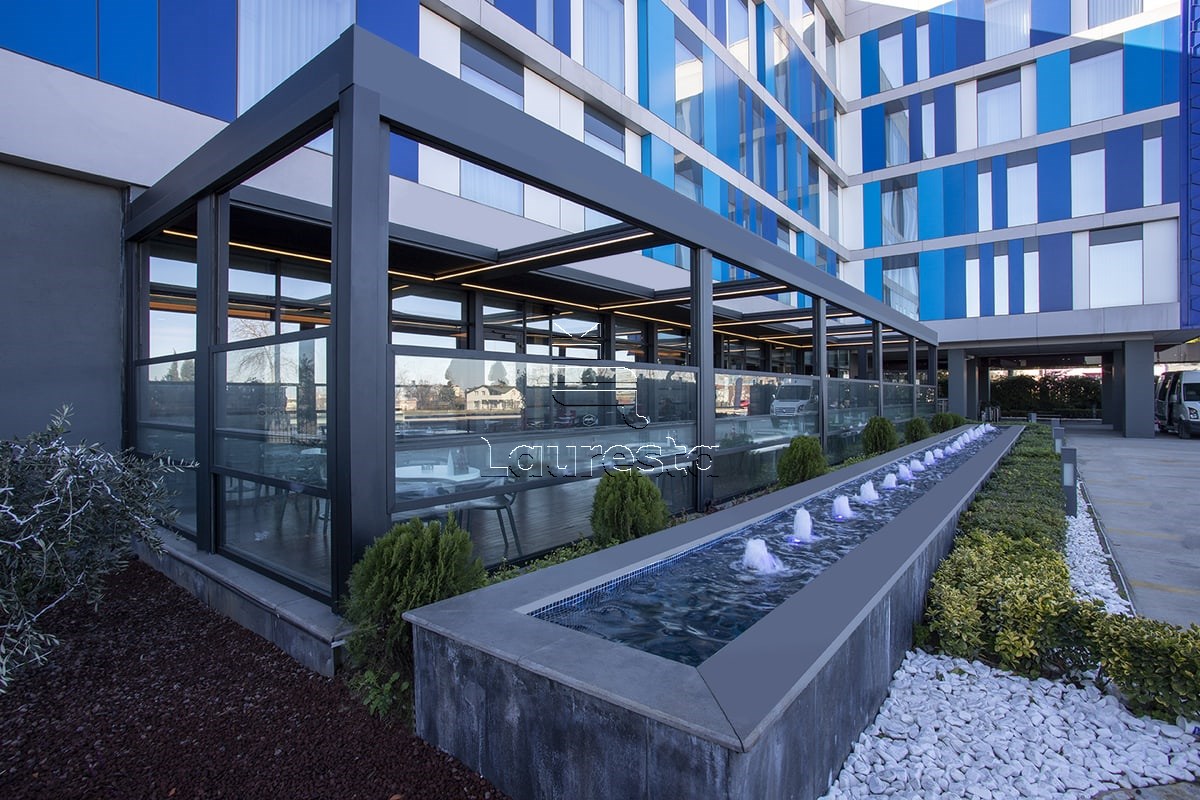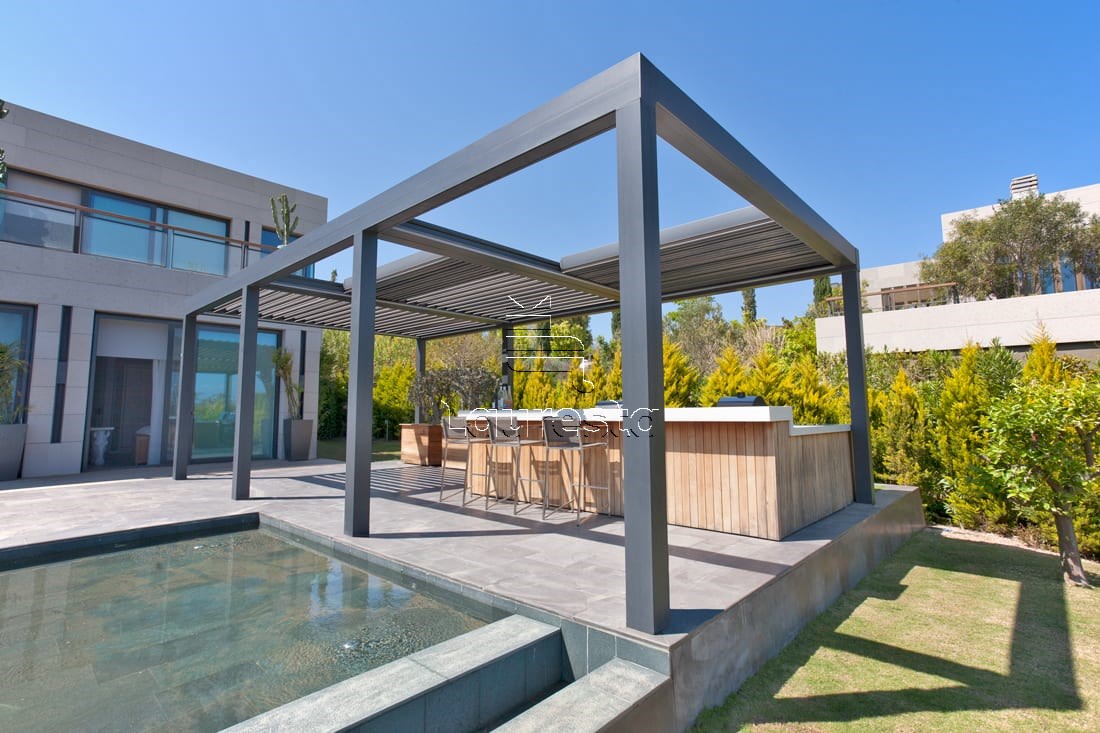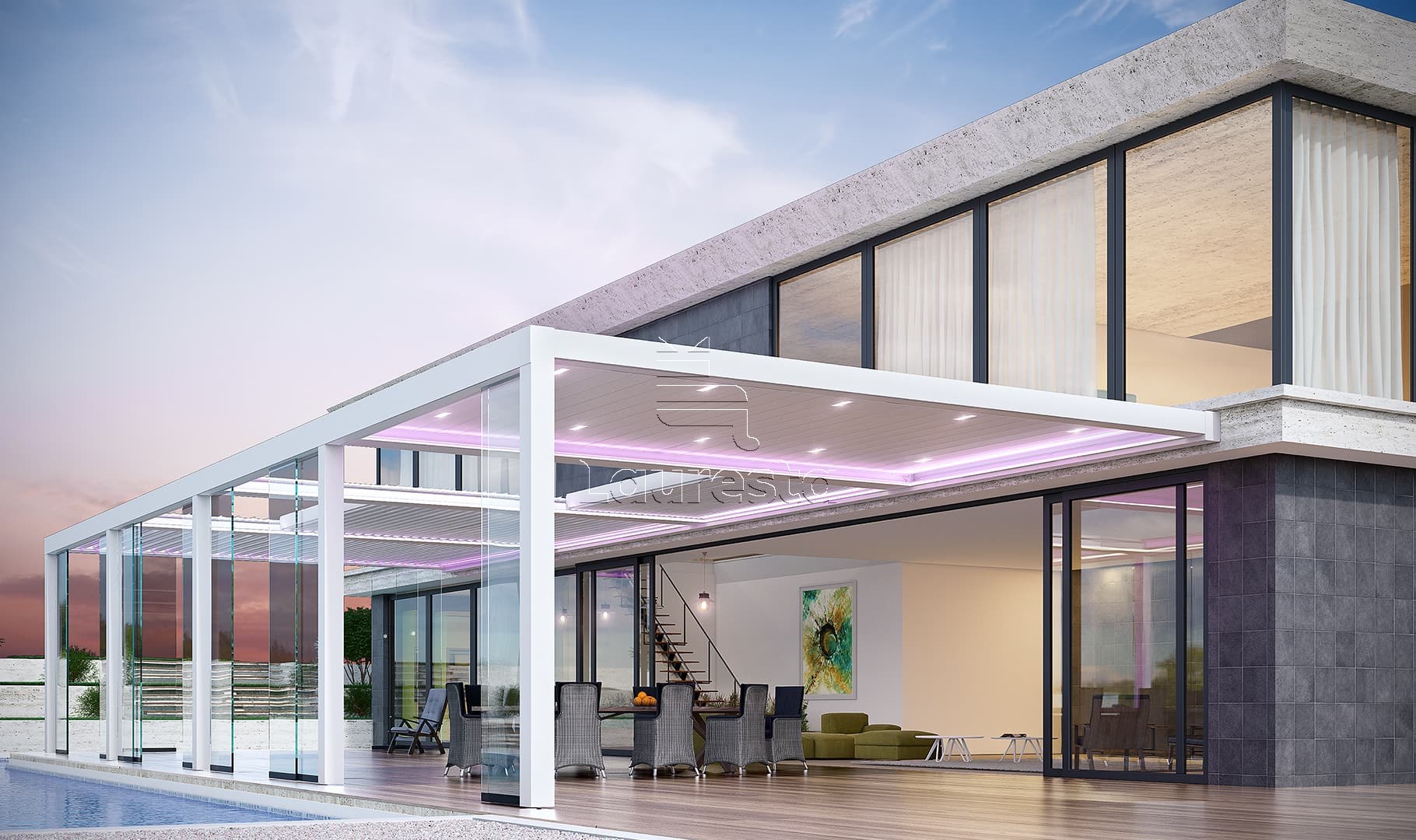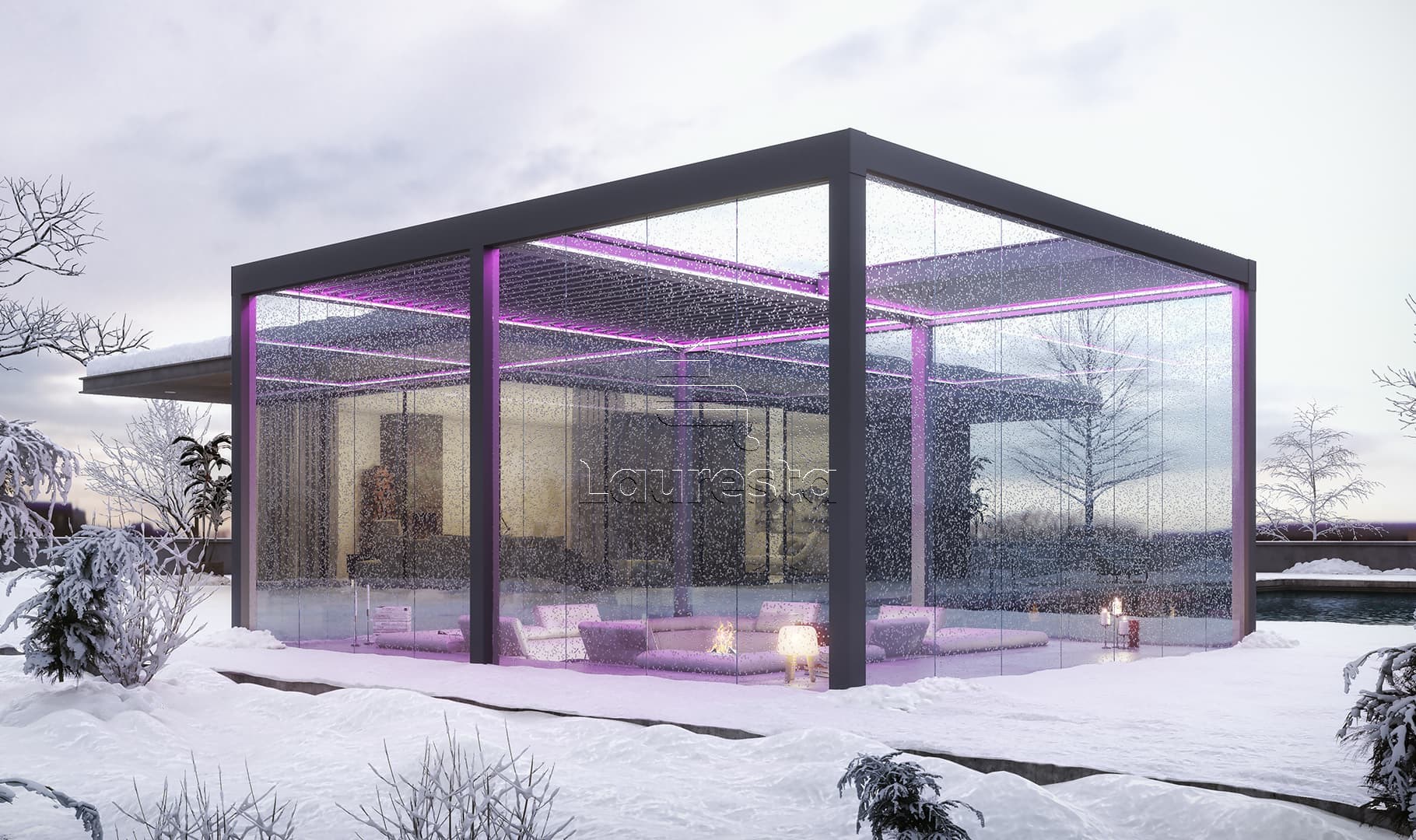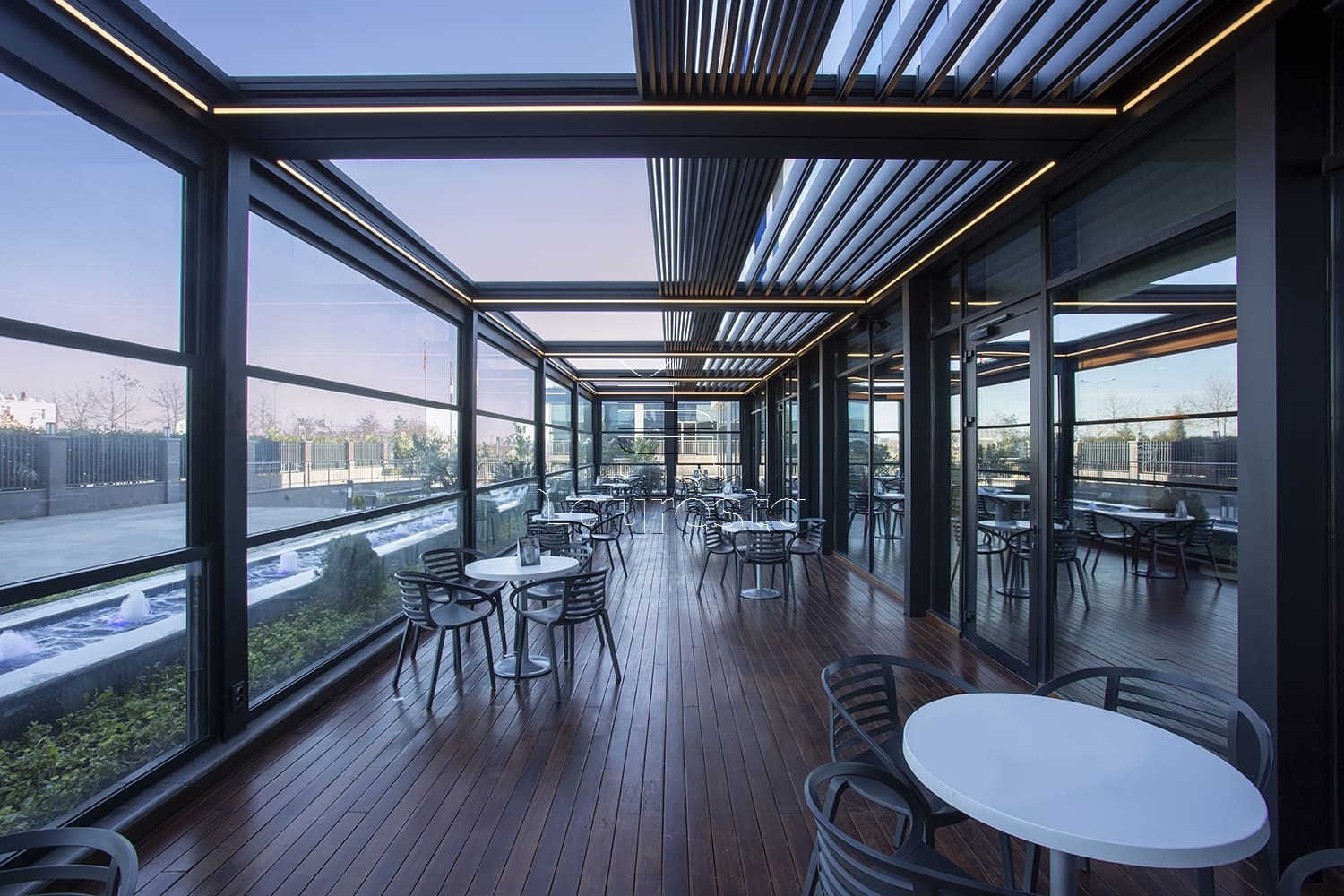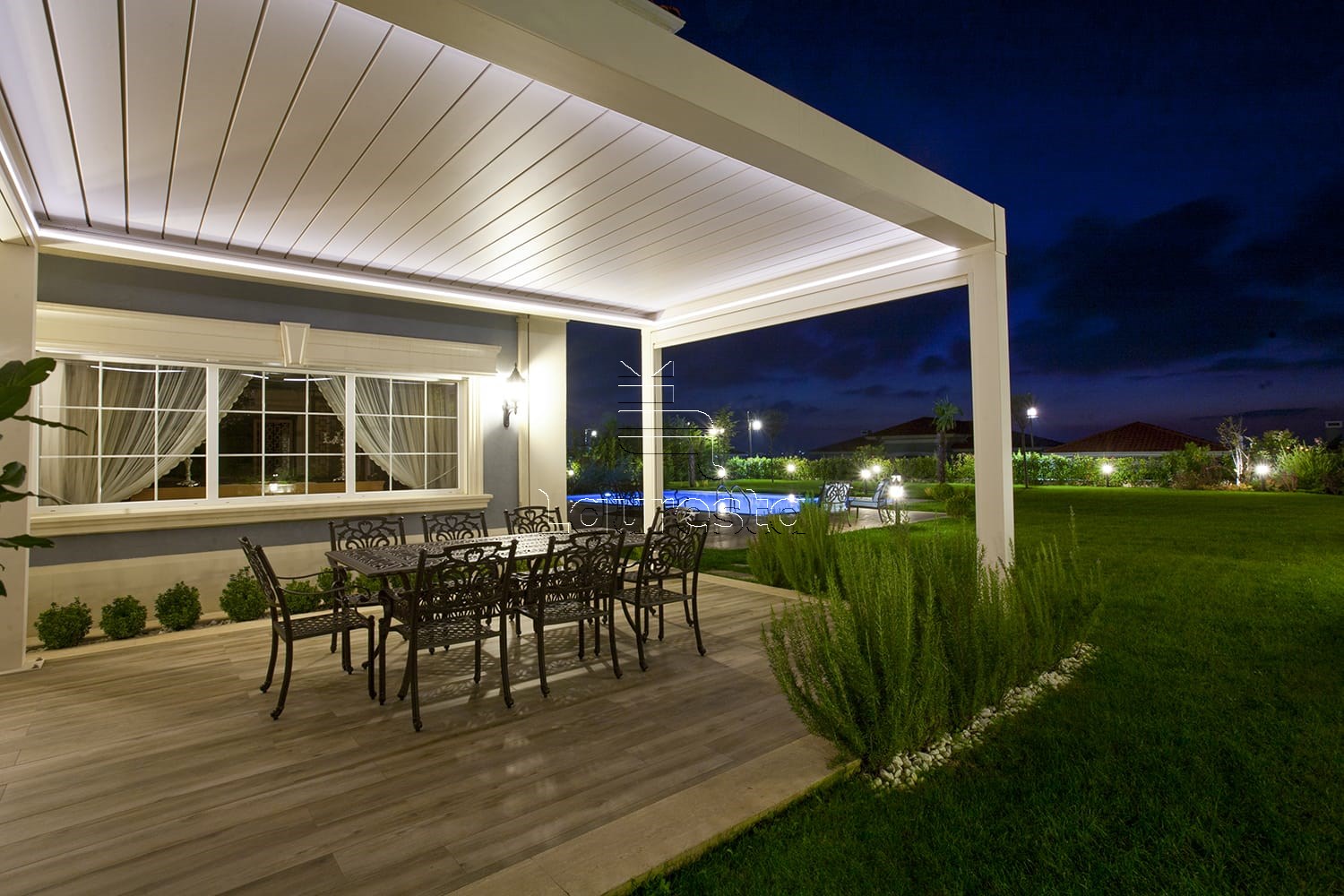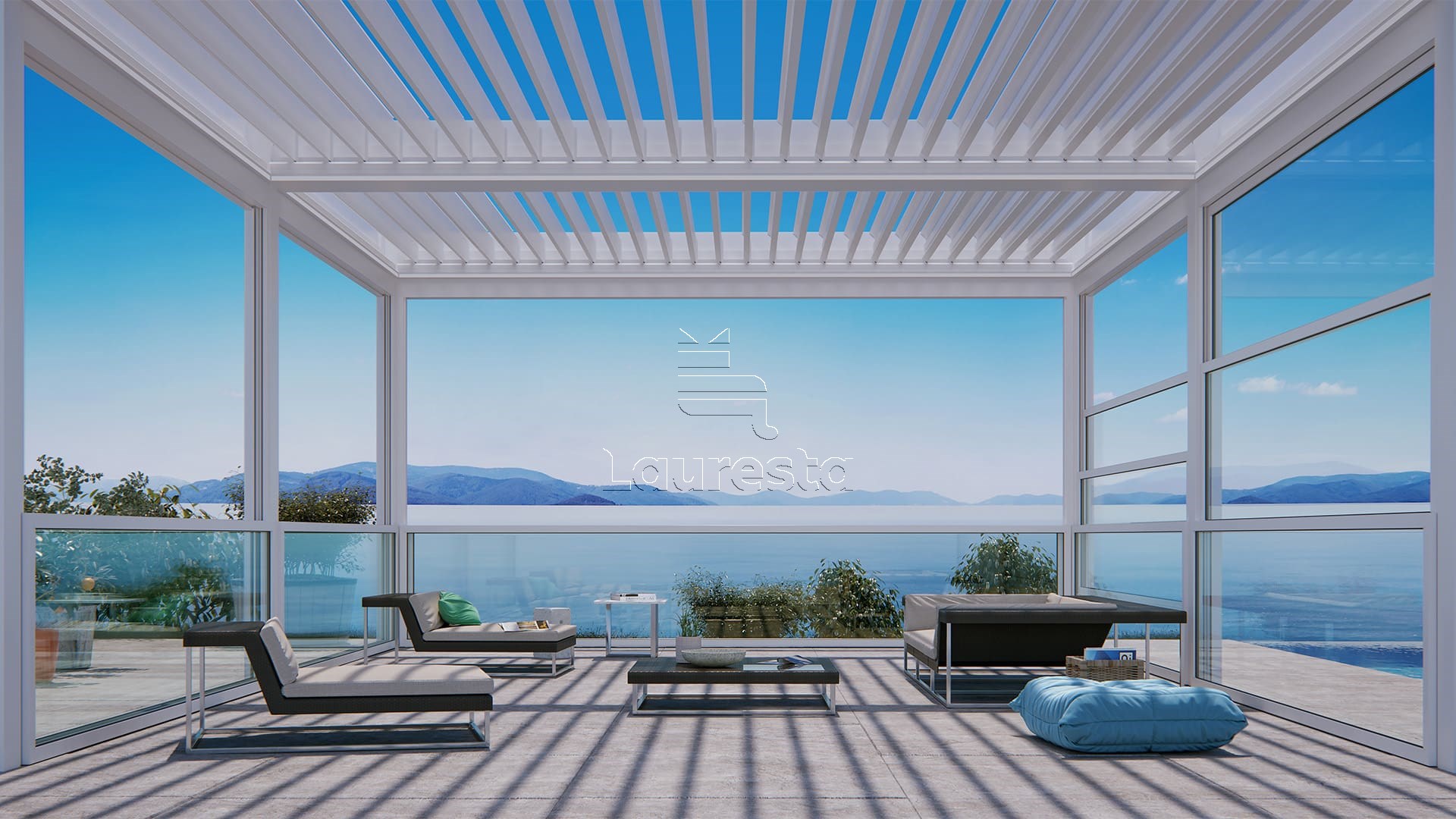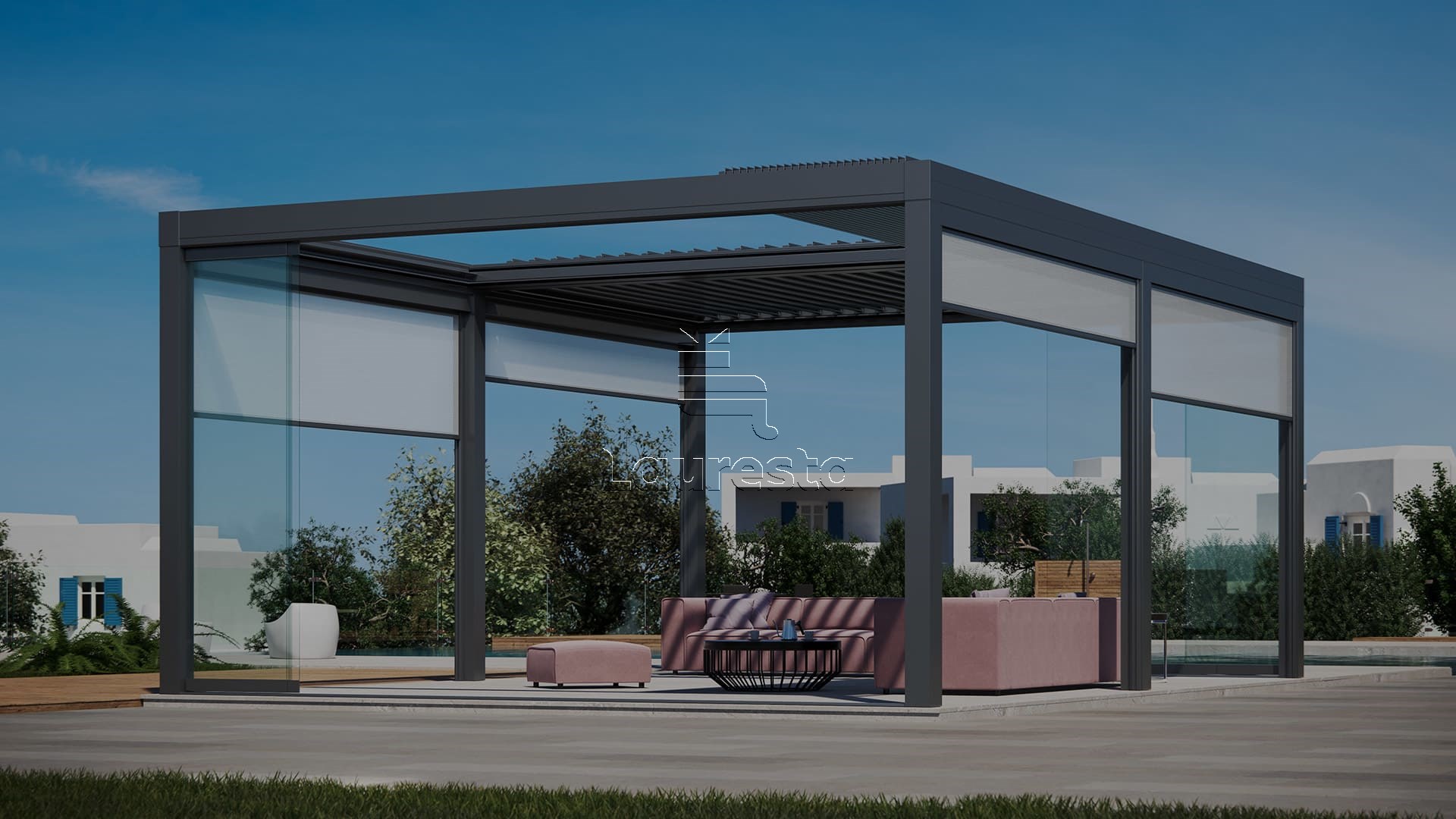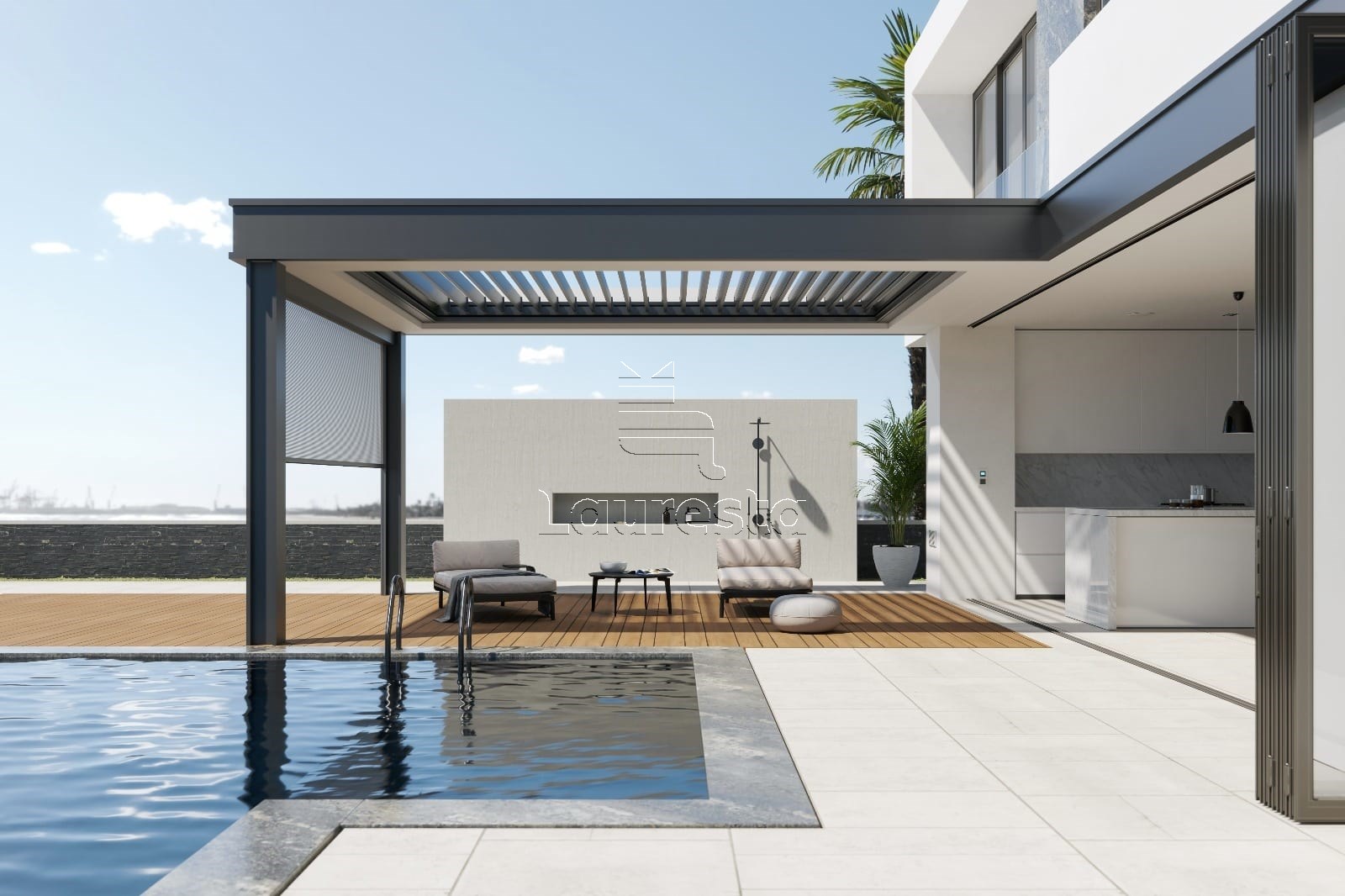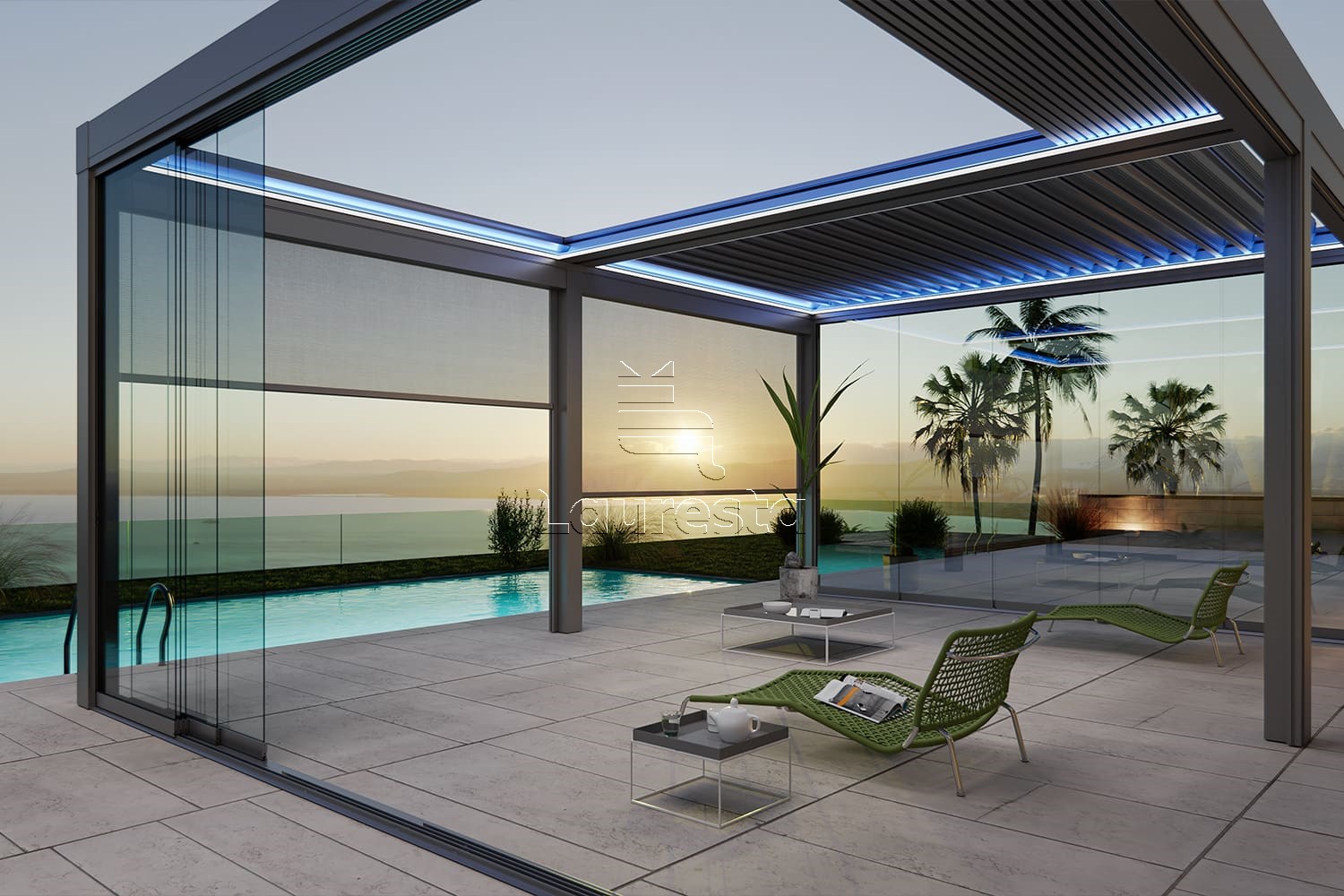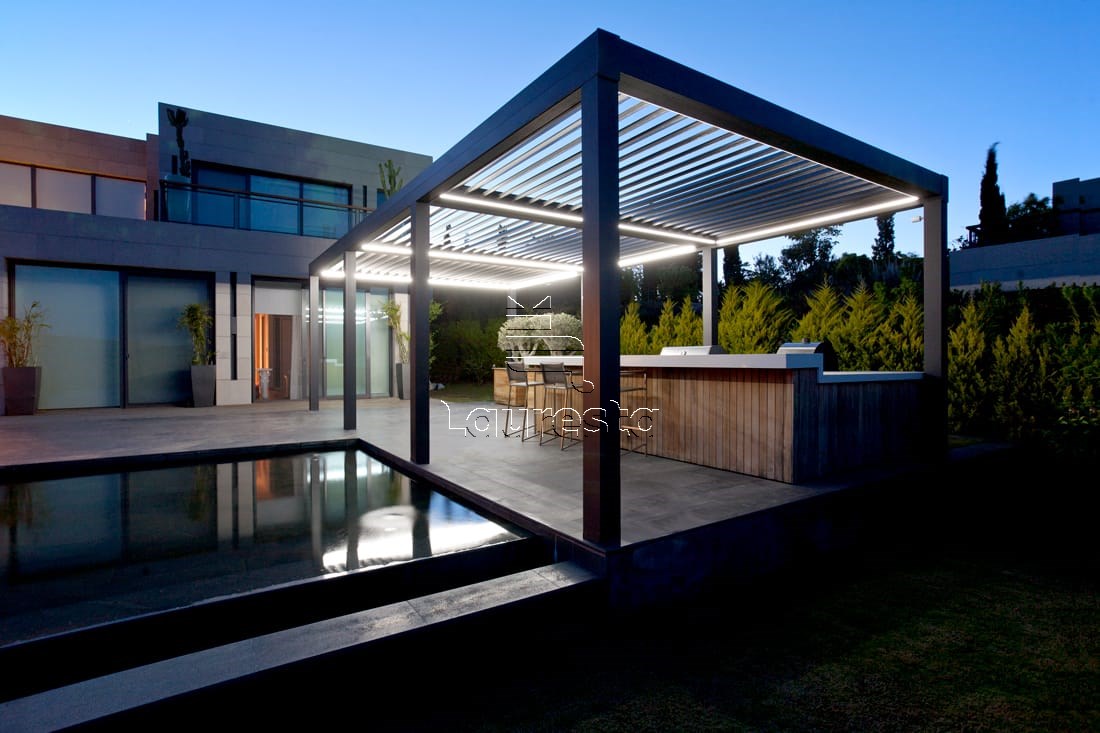 Aerolux bioclimatic pergola is by far the most technologically advanced weather resistant pergola. It is made of aluminum constructions and a louvered roof with lamellae (also referred to as slats) that can be set to 3 positions: fully shut, slightly open and fully open.
Aerolux pergola is the ultimate choice for your modern terrace. It will create a pleasant outdoor space to relax in from early spring to late autumn and provide a substantial increase to the value of your house.
Furthermore, Aerolux pergola will create a sense of luxury and exclusivity when added to restaurants, cafes or hotels and increase the flow of customers and revenue.
Aerolux differs from

other types of bioclimatic pergolas

in that its weather-resistant aluminum slats can be completely retracted to the side, i. e. the roof can be fully opened.
Aerolux pergola's louvered roof has 3 positions:
• in good weather conditions the roof can be retracted to one side of the pergola to enjoy the open sky;
• slats can be adjusted to a desired angle to control the sunlight and air flows;
• in case of bad weather, the roof can be closed off completely.
Aerolux pergola - main benefits
Pergola roof can be fully closed or opened
Integrated lighting system creates a pleasant atmosphere
Sunlight and air flows can be easily regulated by rotating the slats
3 adjustable roof positions: open, closed, slightly open
Bioclimatic pergola roof systems consist of mobile lamellae that control air circulation and amount of light entering the pergola. The slats can be opened and closed to the desired angle depending on the movement of sun throughout the day. These are the most commonly used positions:
0°
- the roof is closed and hermetically sealed; it protects from UV rays and extreme weather conditions
5° - this angle enables effective ventilation of the space while fully protecting from direct sunlight or rain
45° - natural air circulation and limited sunlight
90° - natural air circulation and more sunlight
135° - natural air circulation and limited sunlight
Roof slat positions can be adjusted to the desired angles depending on your preferences and weather conditions
Choose the direction of your pergola roof slats:
Perpendicular to the wall
Aerolux bioclimatic pergola technical specifications
• Single module dimensions: width: 135-400 cm, depth: 200-600 cm
• High-quality rubber-lined gaskets to protect the structure from precipitation and drafts
• All pergola bolts and nuts are made of stainless steel. This ensures robustness and durability of the construction.
• Aerolux bioclimatic pergola is resistant to winds of up to 117km / h (level 11 on Beaufort scale)
• Wide selection of RAL shades - we will paint the aluminum structure in the color of your choice. These are the most popular RAL colors: