We offer a number of different LED lighting types that will illuminate your terrace or patio and give your pergola a stylish look.
Depending on the
type of pergola
, it is possible to install LED strips on the sides of the construction or LED spotlights in the roof or lamellae.
The intensity of light can be adjusted with a remote control and in some models we can install a dimmer, which will help you change the strength of the light as well as its color to create the kind of ambience that you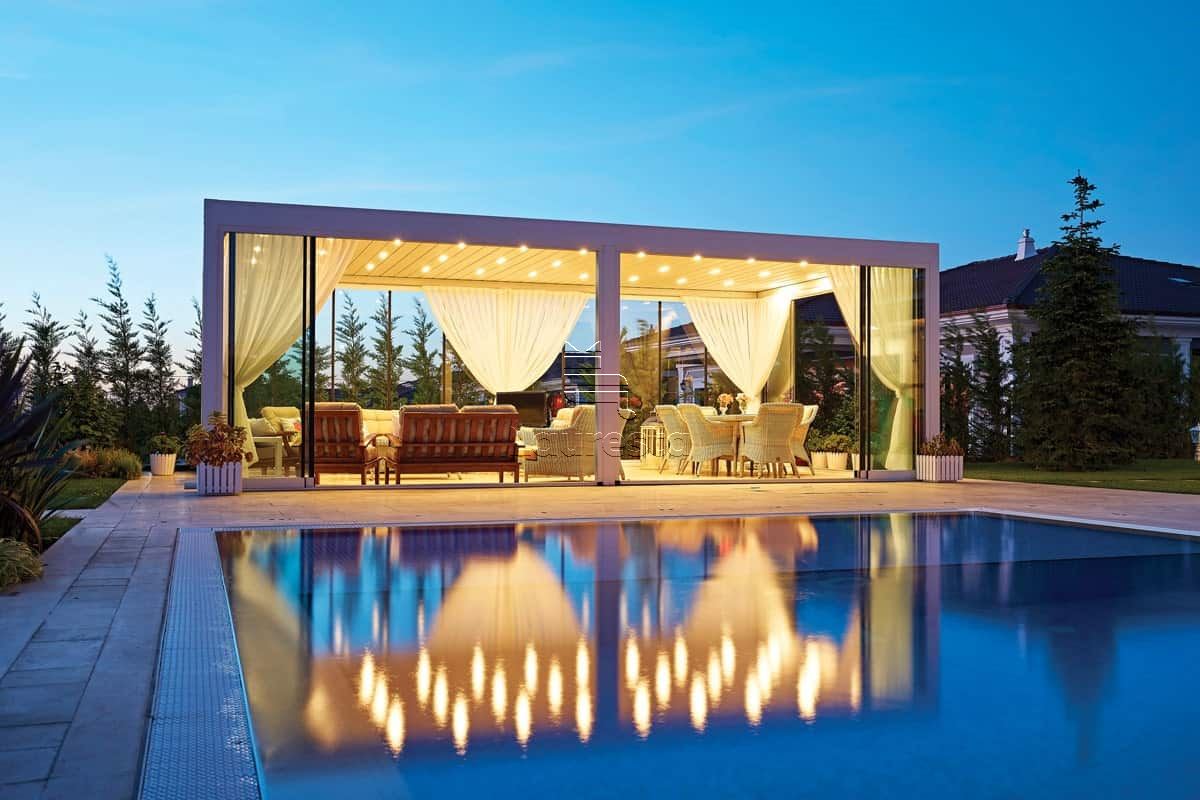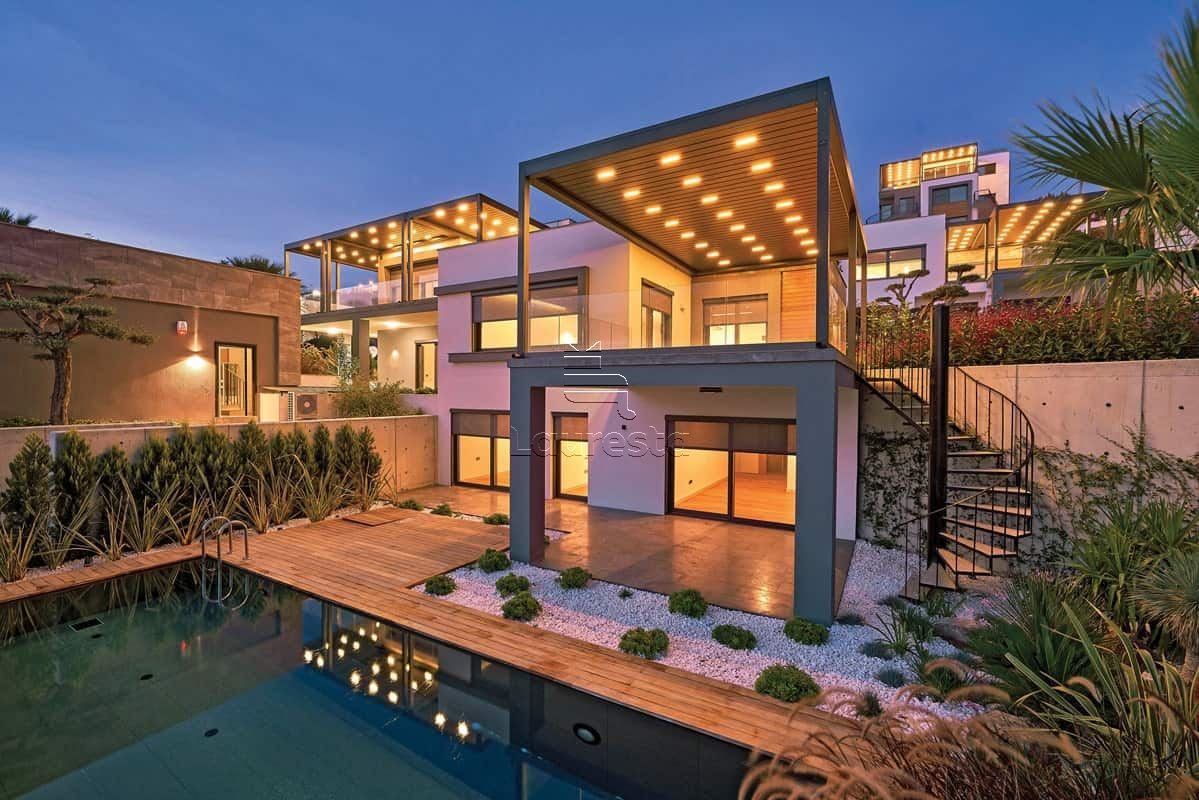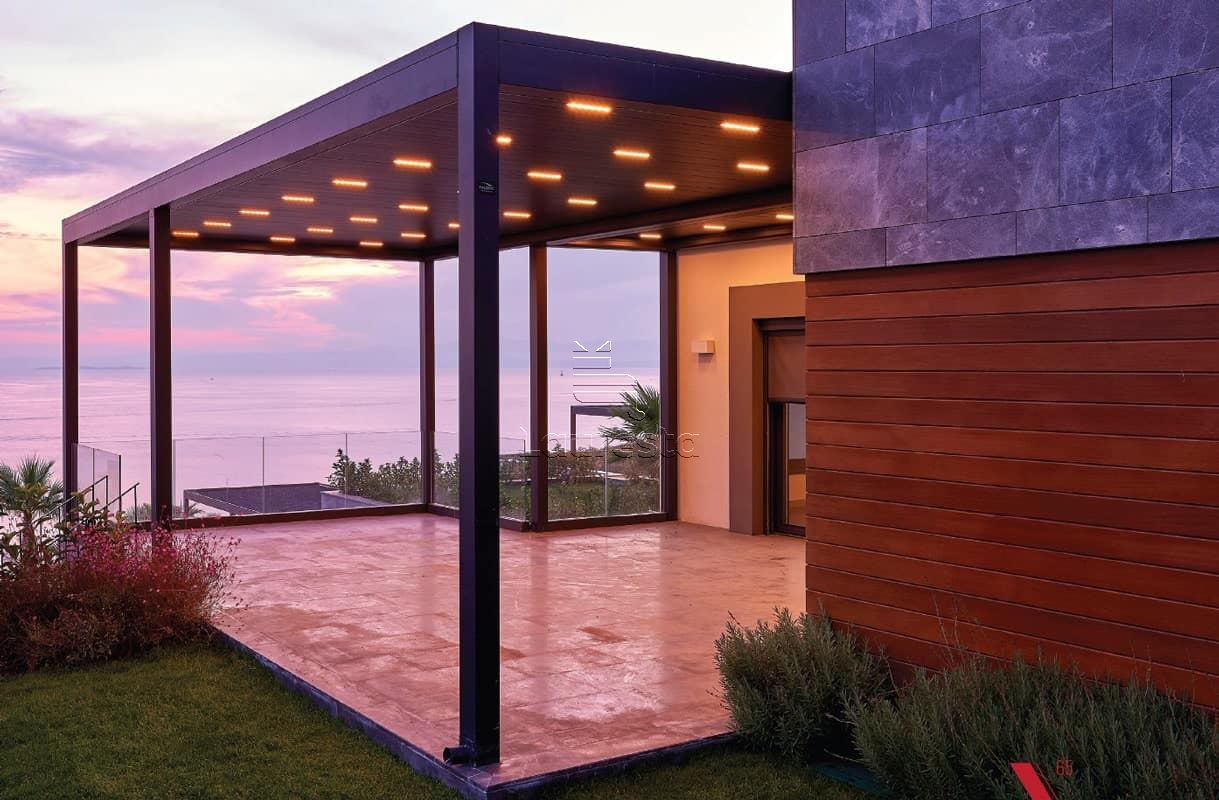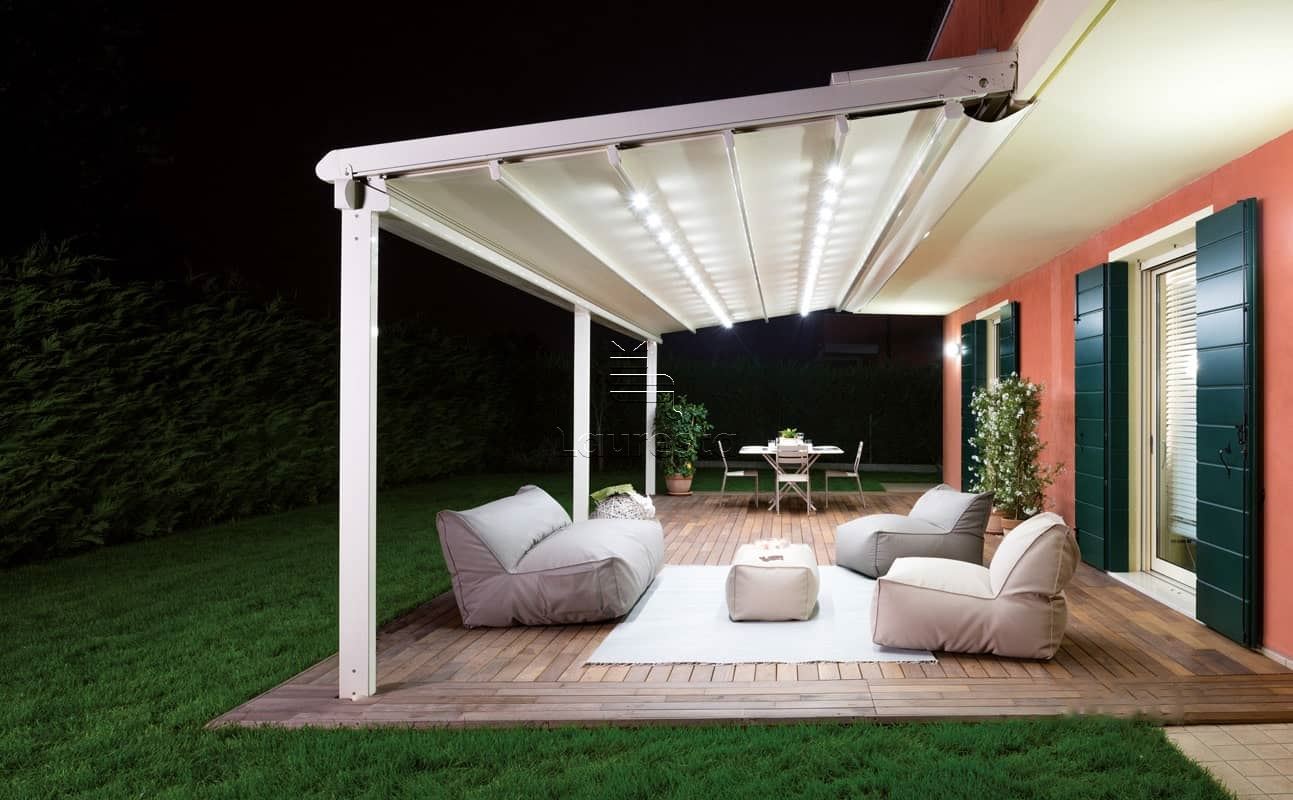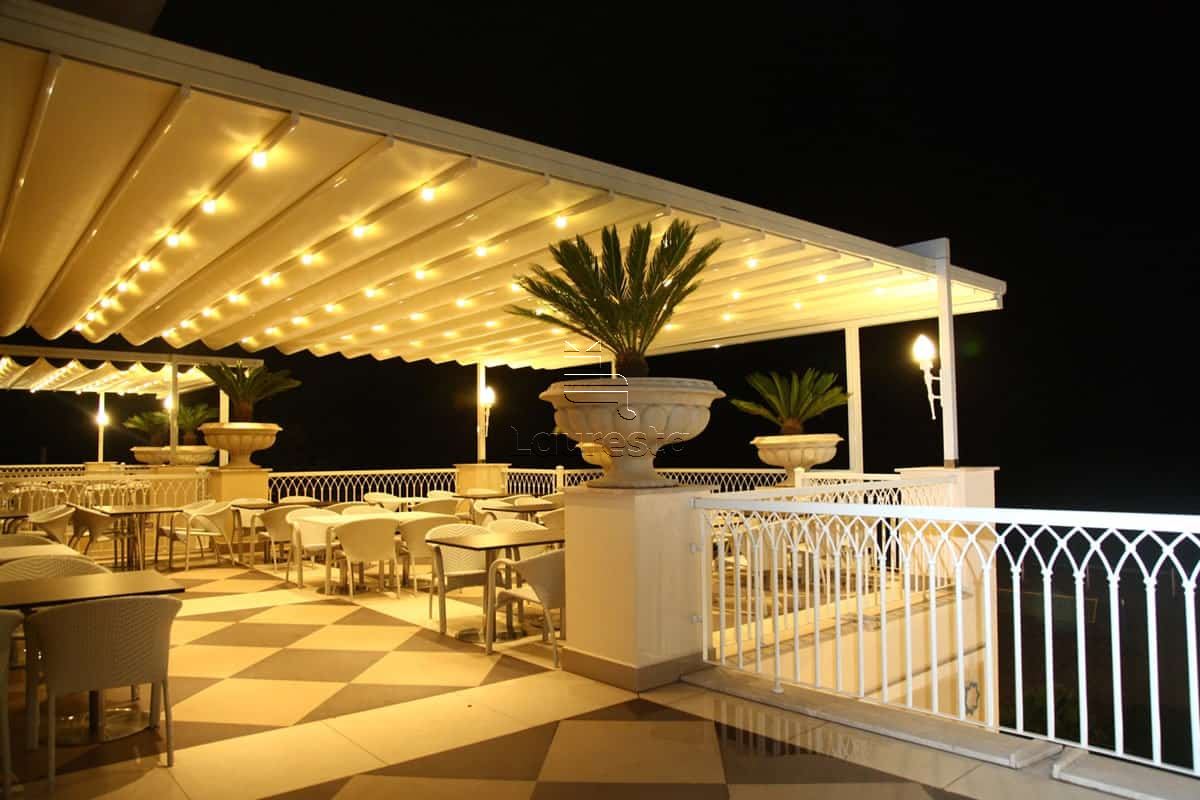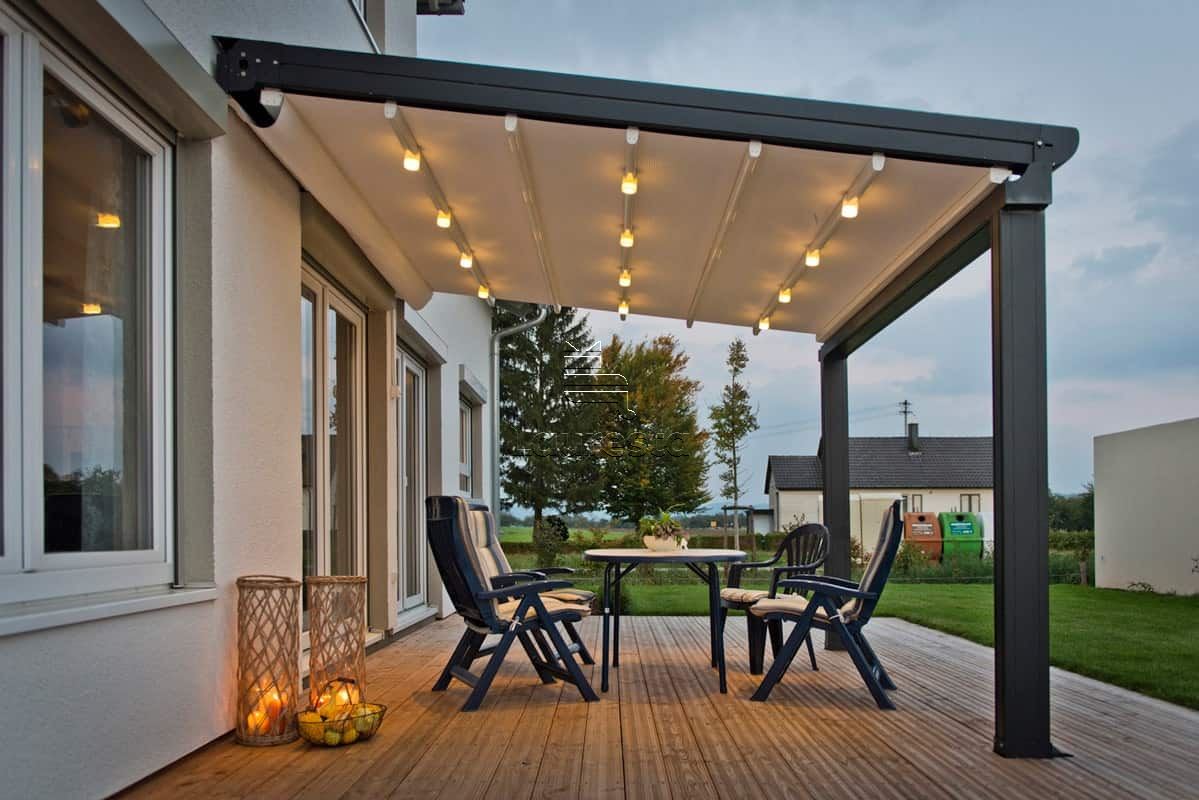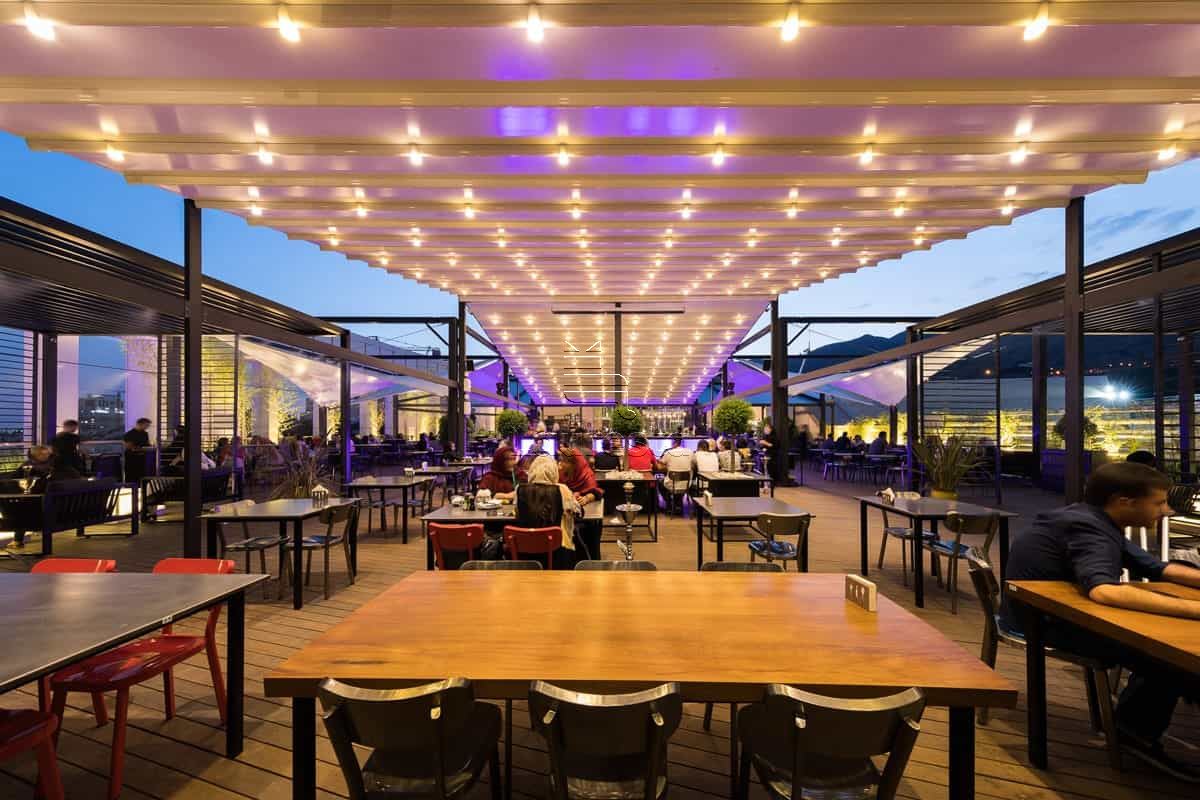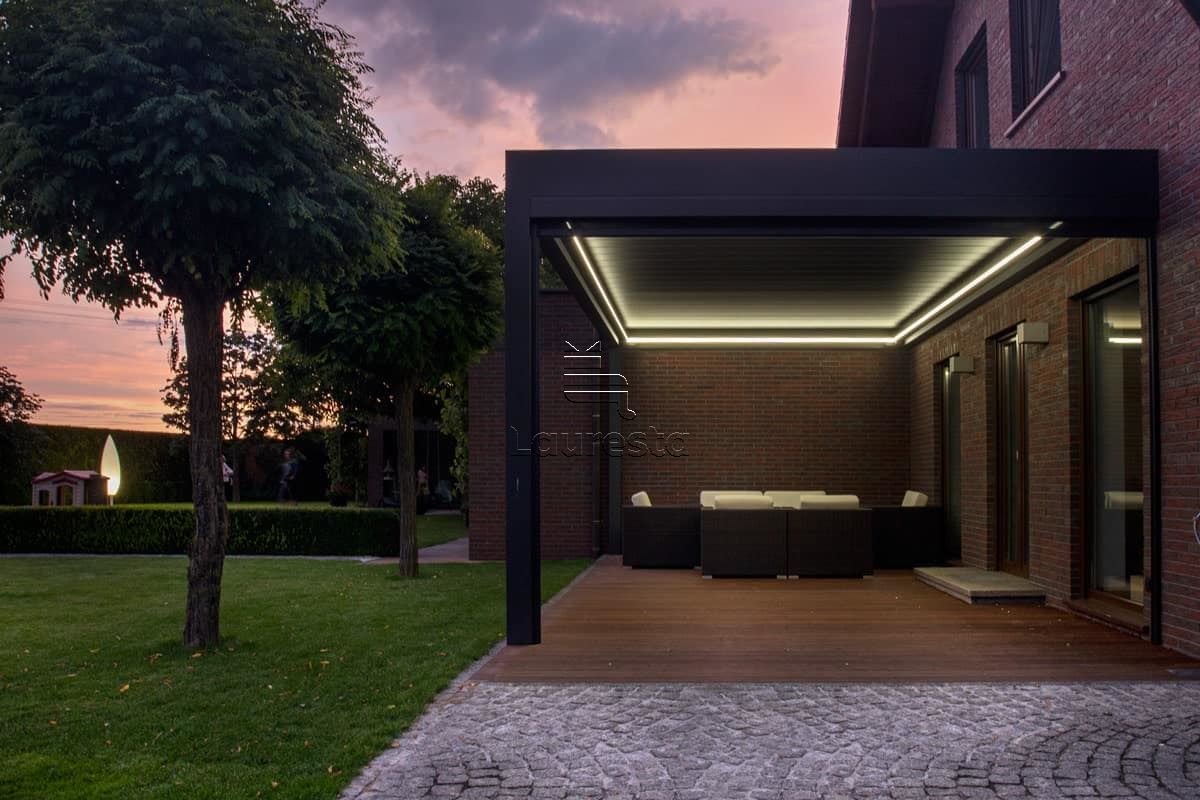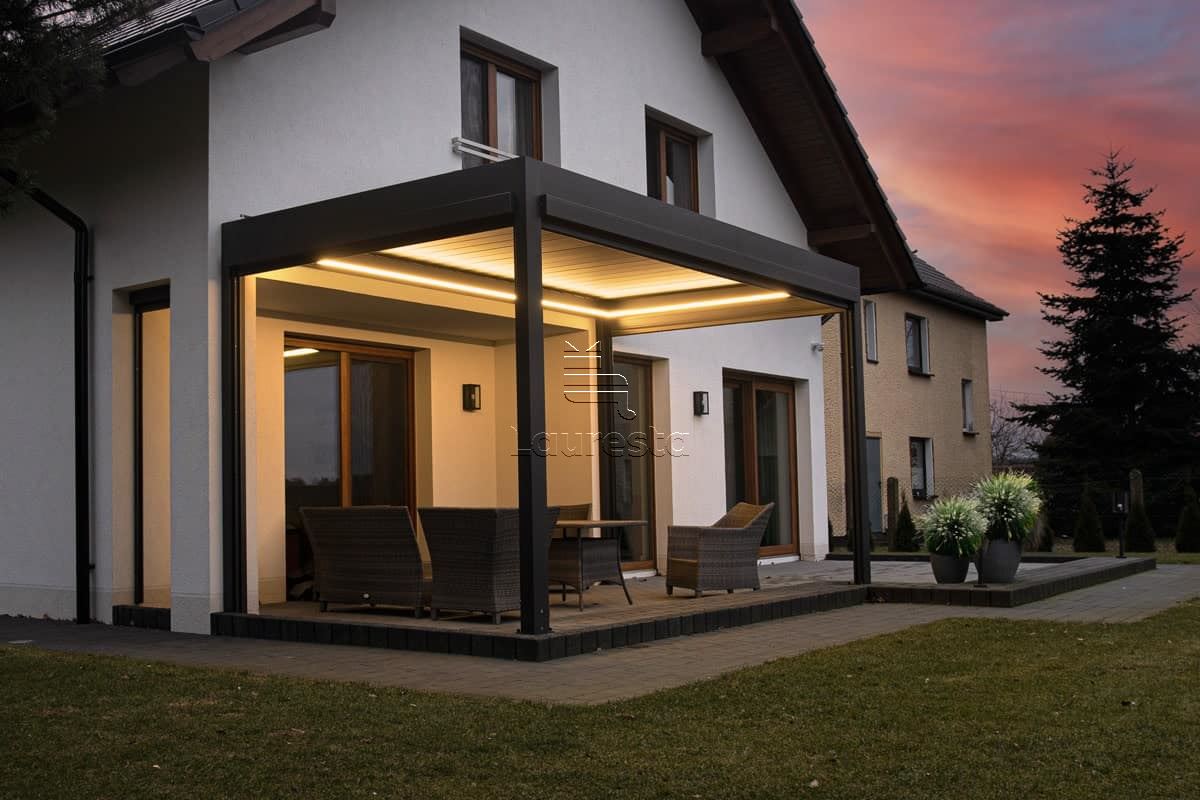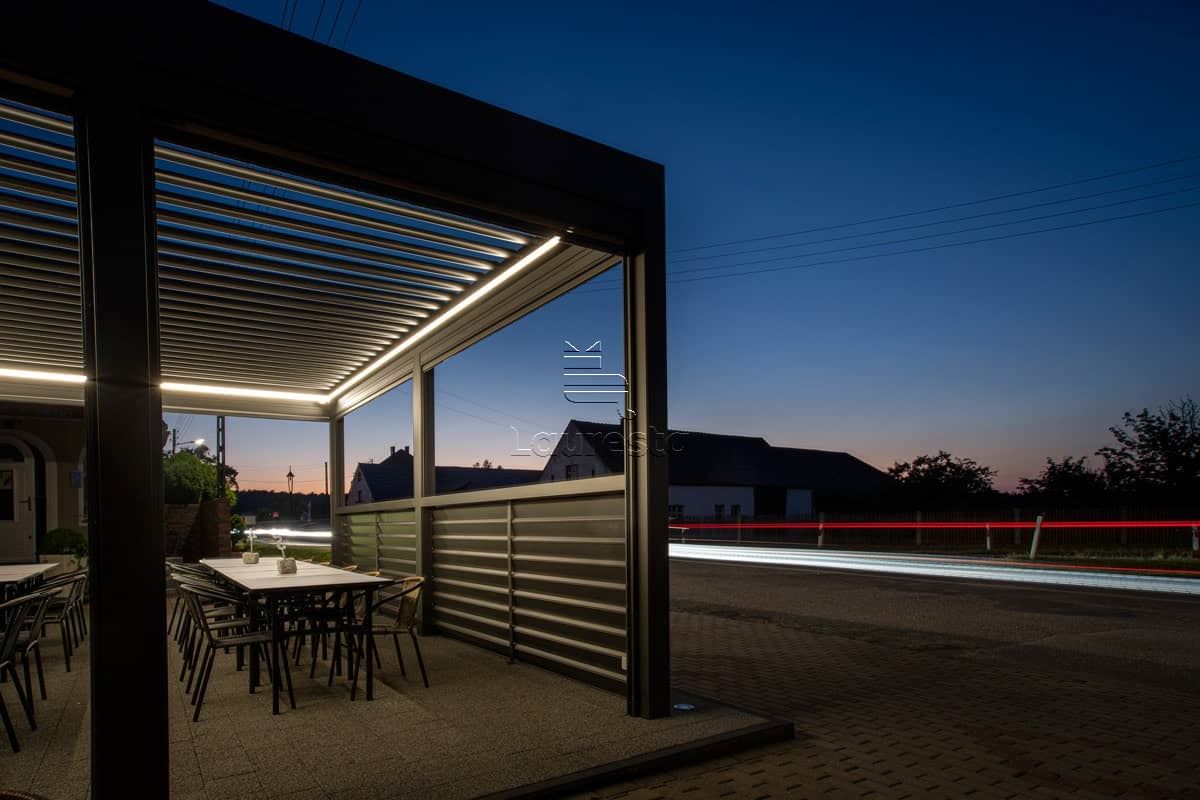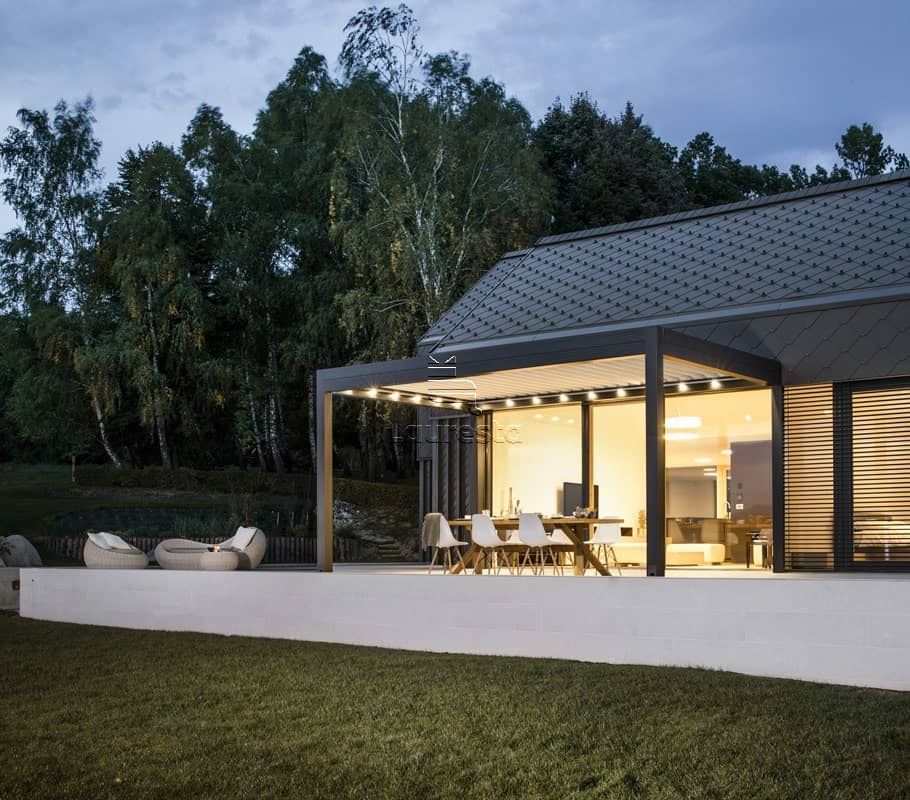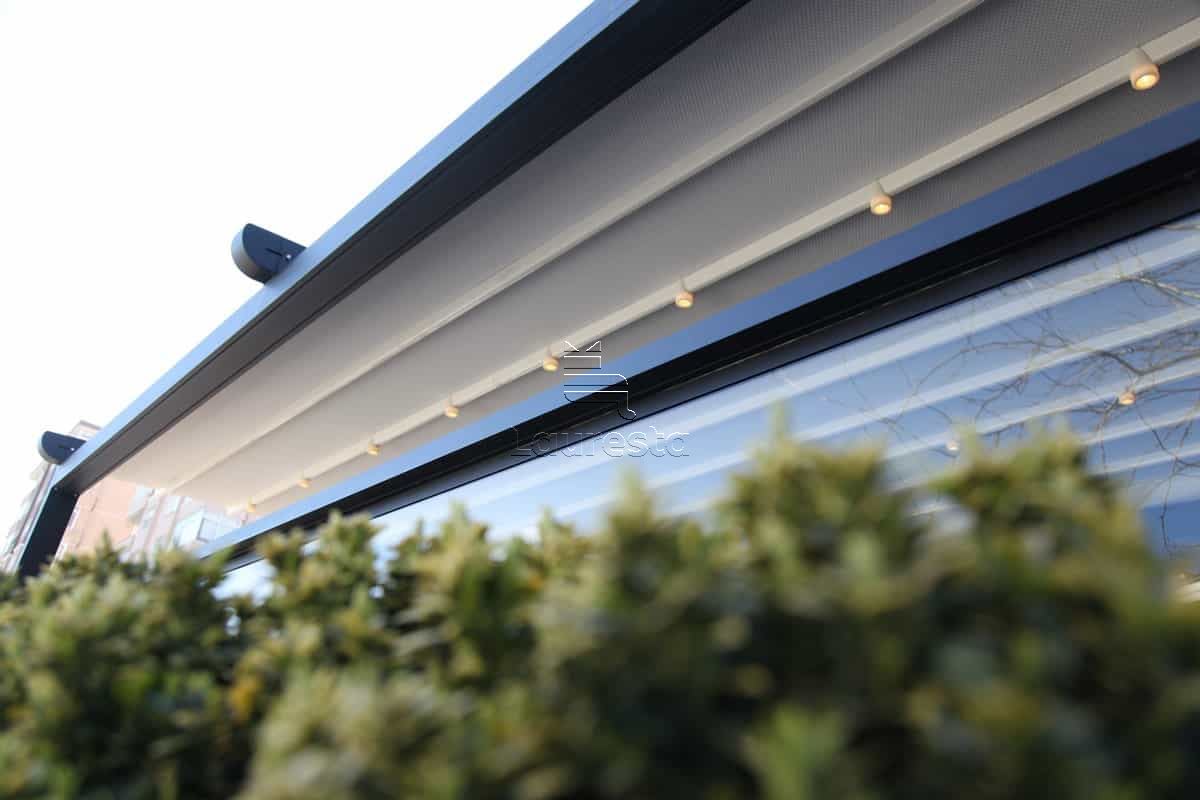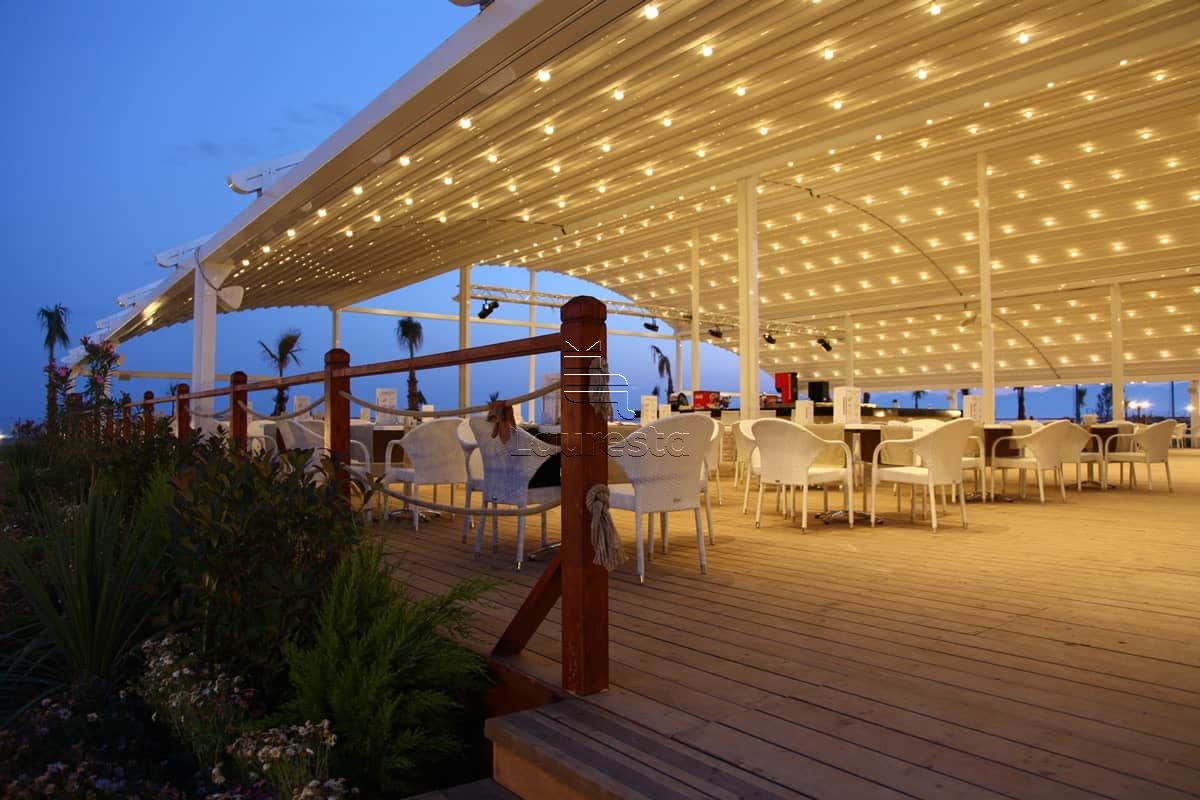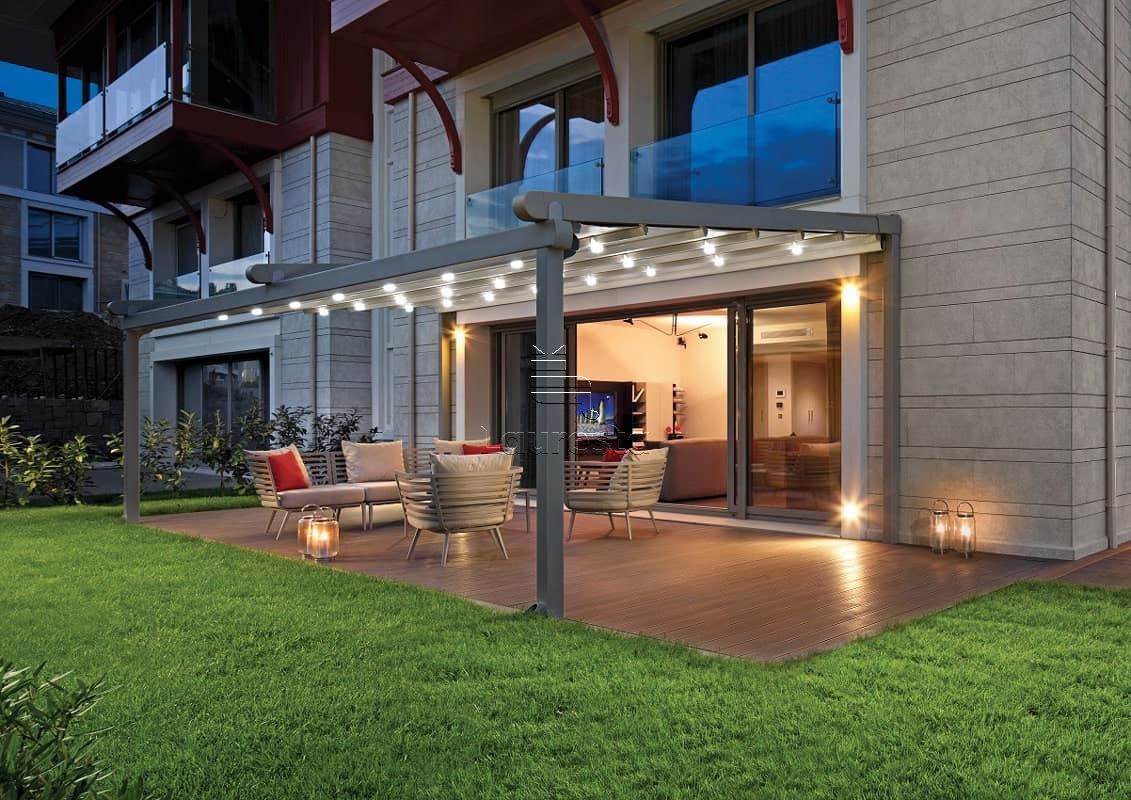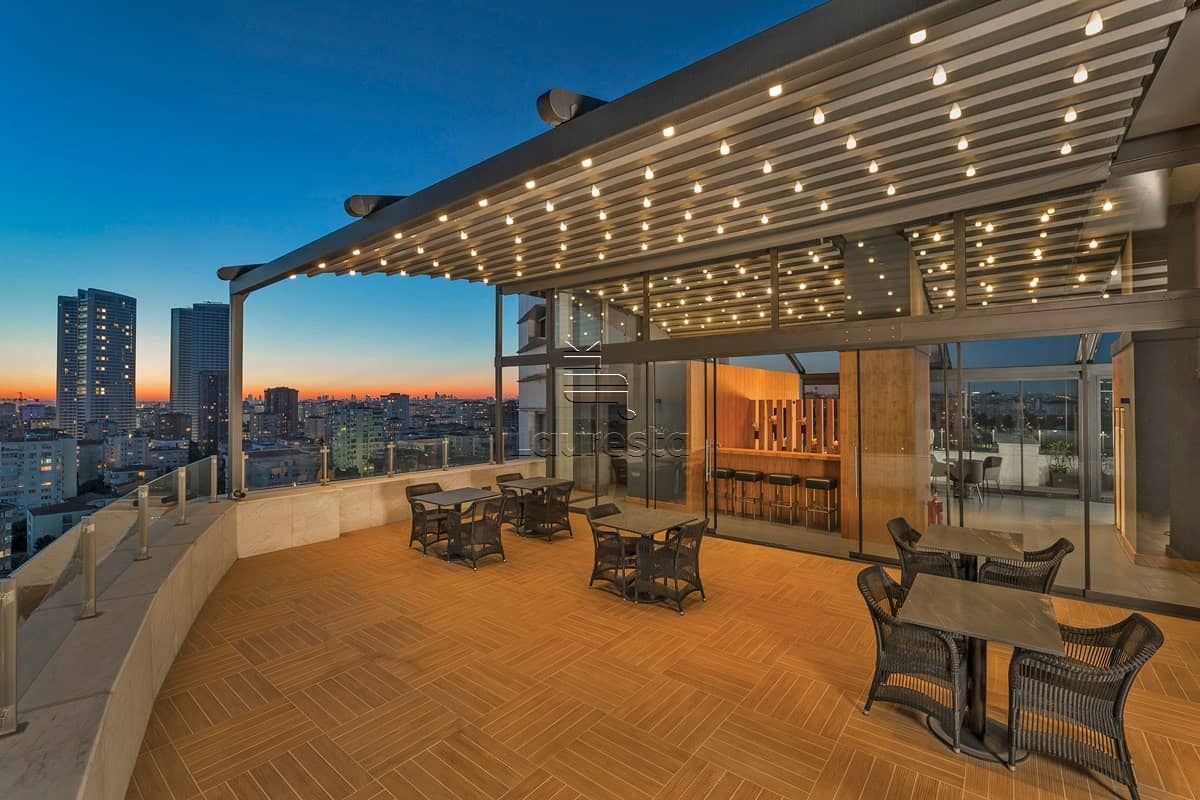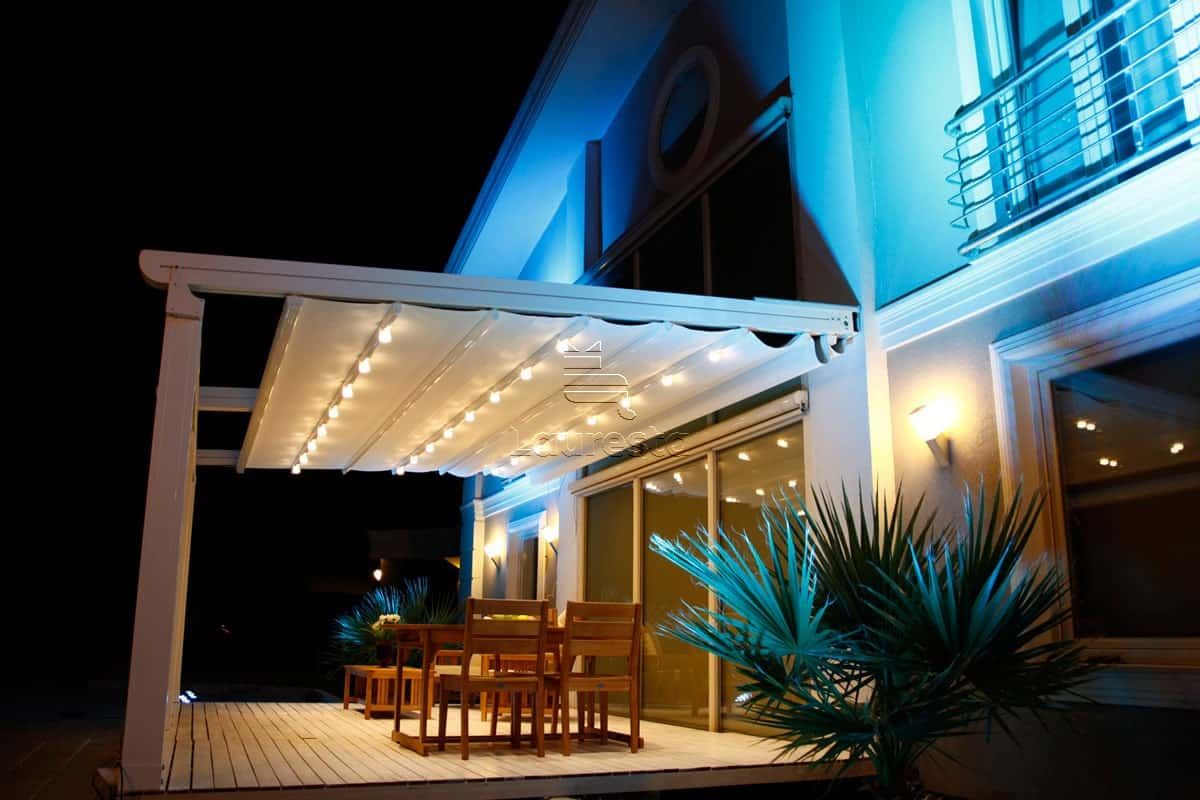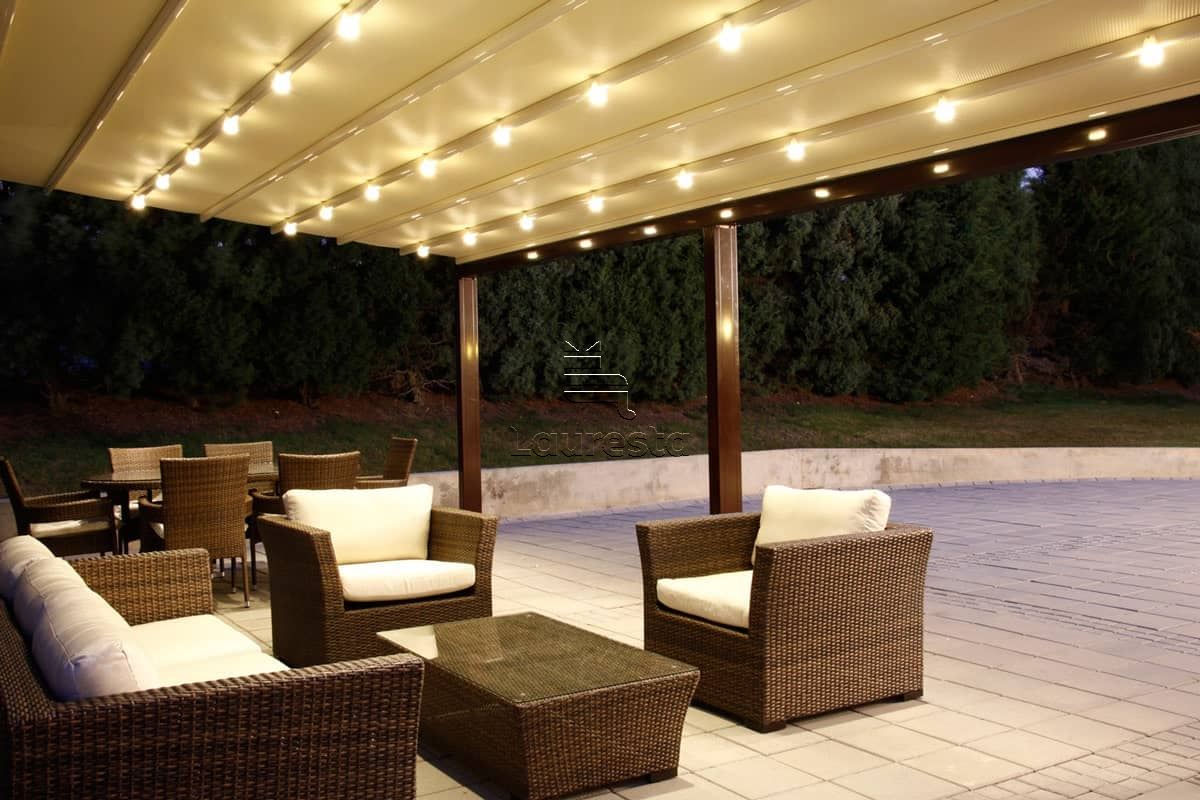 Pergola lighting technical specifications
• LED strips or LED spotlights
• Separately mounted lights can have 45 or 90 degree beam angles
• Color temperature: up to 3200 K
• Brightness: up to 1250 lm
Unsure what kind of lighting would fit your pergola? We are ready to answer your questions and help you choose the most suitable lighting solution for your needs.