Skyroof Prestige - retractable louvered pergola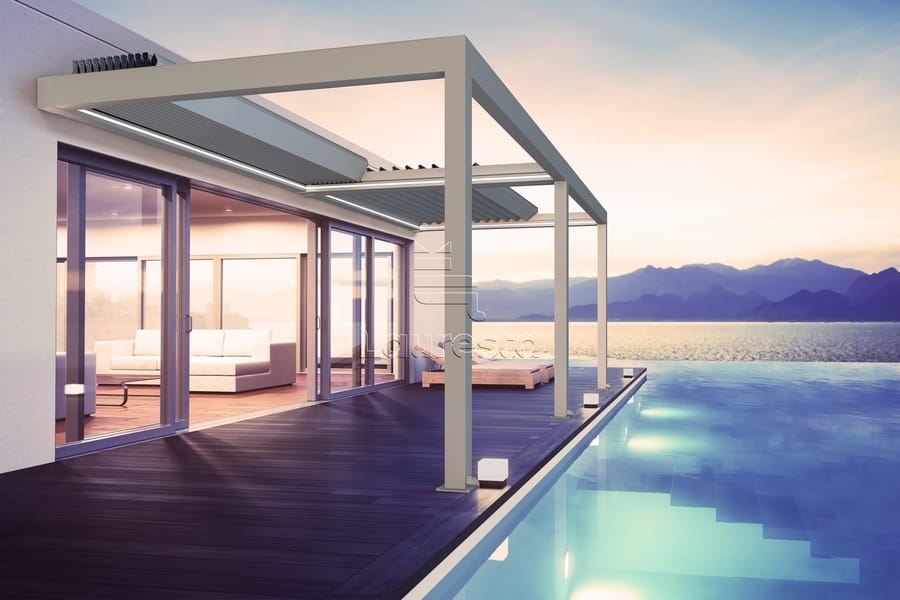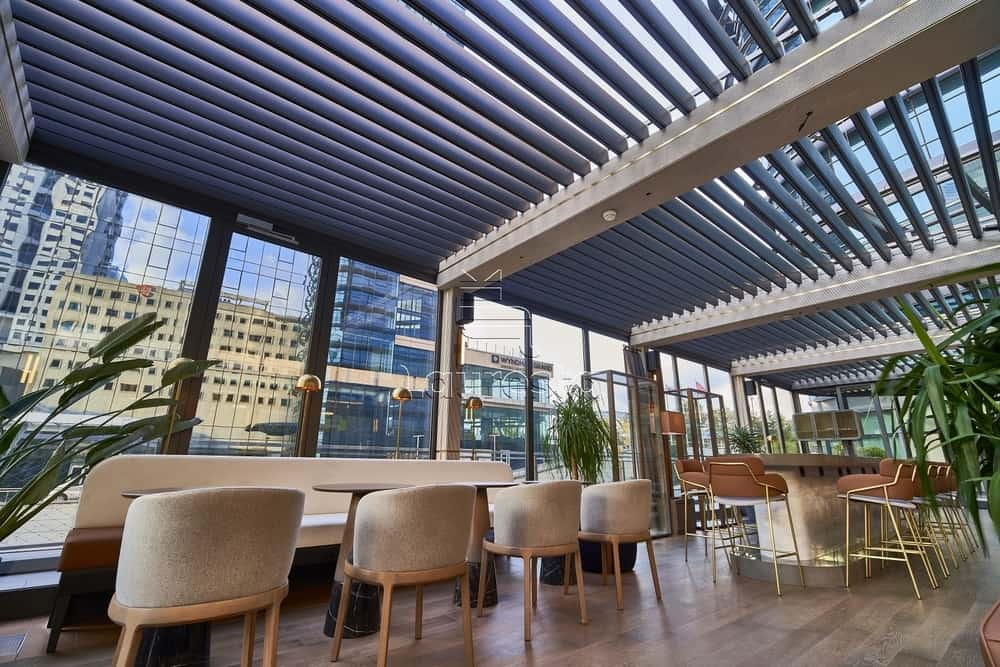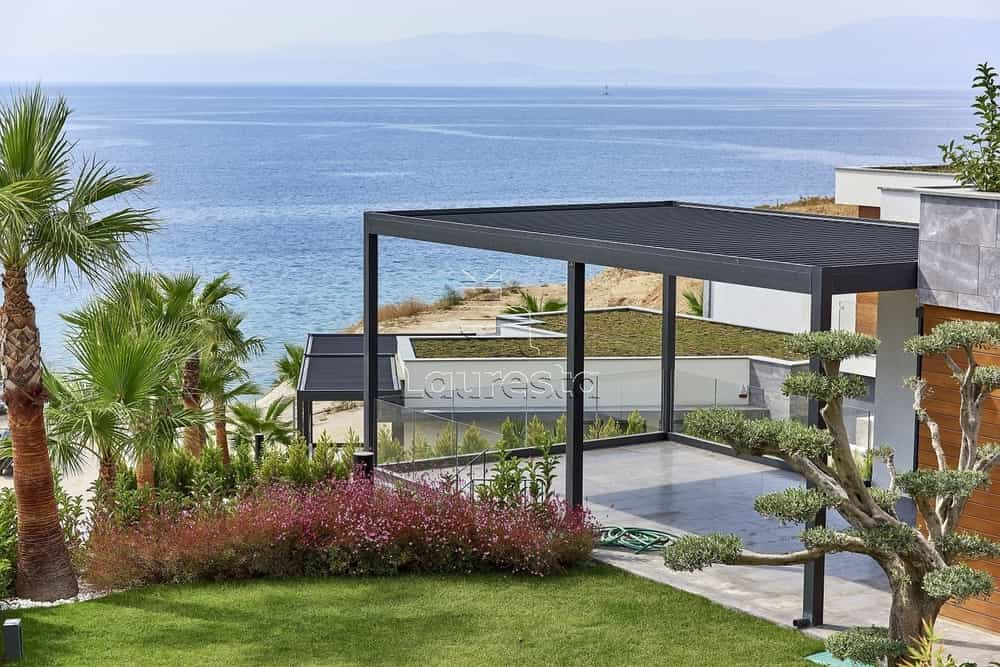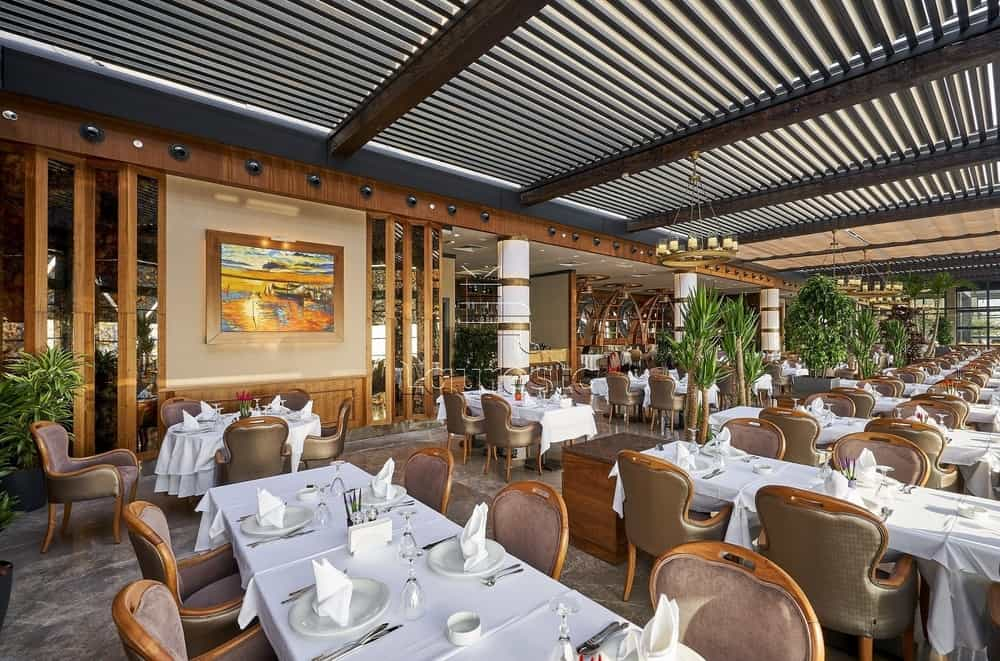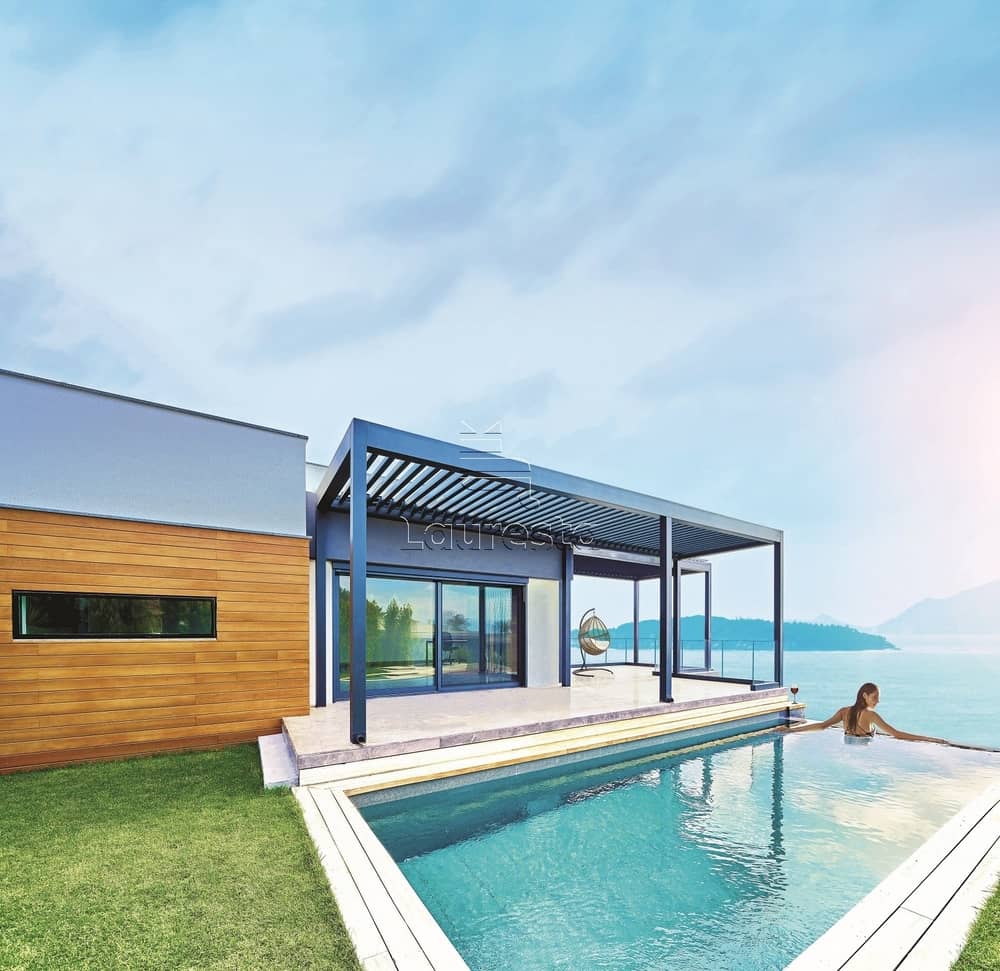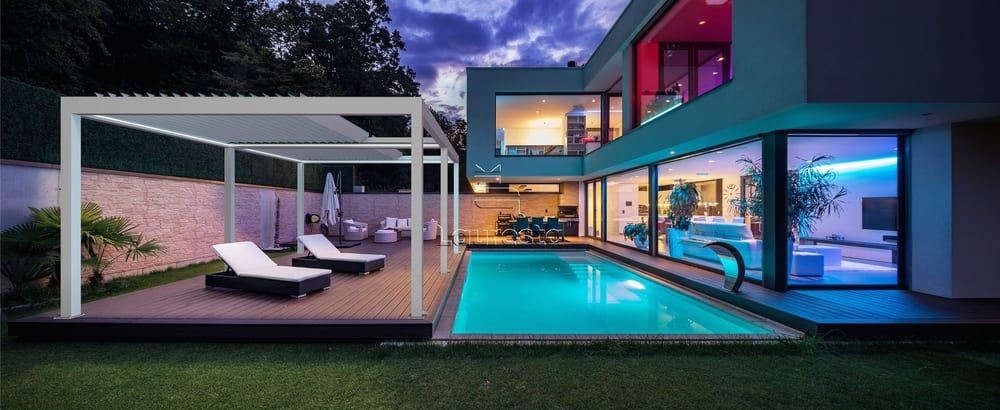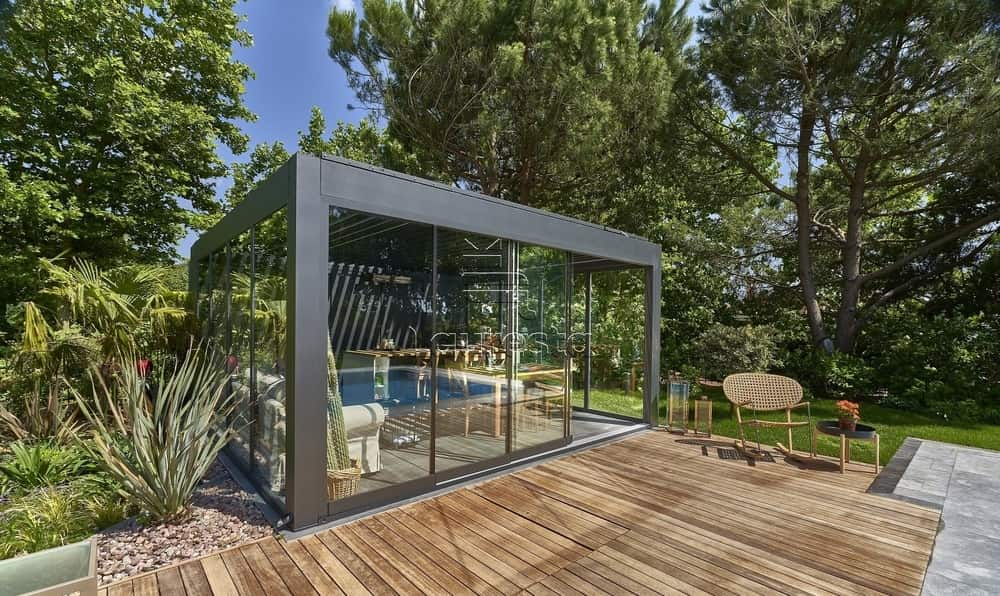 Skyroof Prestige is one of the most modern and universal bioclimatic louvered pergolas. The motorised roof consists of aluminum panels that can be both rotated and retracted and is perfect choice in all weather conditions.
Skyroof Prestige is a perfect bioclimatic pergola option for a modern terrace that provides luxury and exclusivity and allows you to enjoy summer for an extended period.
The roof of Skyroof Prestige pergola has 3 positions:
• Retracted – you may move the slats away and open up to 79% of the roof to enjoy good weather;
• Ventilation mode – you may rotate the aluminium panels to the desired angle and feel the fresh air;
• Closed – for bad weather or whenever you like.
Skyroof Prestige pergola - the main advantages advantages
The roof of Skyroof Prestige consists of aluminium panels that can be both rotated and retracted
Integrated lighting system creates a pleasant atmosphere in the terrace
Desired ventilation can be easily regulated by tilting the slats
The desired position of the roof panels can be easily adjusted
Cleanliness on the terrace
The curved shape of lamellas protects from leaves and other dirt accumulated on the roof to get inside when tilting the roof.
Water from the rain is drained to the front beam of the Skyroof Prestige pergola, where it is carefully collected and carried down through the gutters integrated in the side columns.
Special patented gaskets on the roof profiles prevent rainwater from dripping from the edges of the roof.
Sound and heat insulation
Due to the construction of the louvered pergola and the special sealing, sound and heat insulation is ensured.
Extra option to choose - polyurethane foam-filled pergola roof lamellas to reduce the condensation.
Lighting systems of louvered pergola Prestige
You may choose LED lighting on the sides of louvered pergola or RGB LED lighting elements that can be controlled by a light regulator (dimmer). The color and intensity of their lighting can be adjusted according to your wish.
Skyroof Prestige bioclimatic retractable pergola technical specifications
Single module dimensions: width: max 400 cm, length: max 694 cm
Dimensions for the aluminium profiles used: 15x15 cm; 23,5x14,6 cm.
Roof lamella dimensions: 31,54x5,77 cm.
High-quality rubber-lined gaskets are used to protect the construction from precipitation.
Retracted panels of the roof cover 21% of the area at one side.
Maximum snow load: 268 kg
Wide selection of RAL shades available according to the choice. The most popular RAL colours:
Not sure what type of pergola you should choose? Send us an

inquiry

or call

+370 640 12345

for a private consultation!
Advantages of a bioclimatic louvered pergola
Max. outdoor space
---
Side panels and glass systems ensure complete protection from the bad weather conditions
Optimal comfort
---
Smartphone or remote control operated pergola roof, wall covers, lighting and heating
2 year warranty
---
We offer a 2 year warranty for the pergola construction, fabric and automation systems
Ventilation and temperature control
---
Retractable roof and rotating slats shield from direct sunlight while enabling natural circulation of air
More time outside
---
Extend the outdoor season from early rays of spring to late autumn with patio heaters
Modern appeal and innovation
---
Smart sun, wind and rain sensors as well as roof and window automation uses advanced technology and innovation